Aarti Sequeira's Husband Helped Her Battle 'Baby Blues'
Aarti Sequeira, the fusion food chef, is very forward about her husband's generous help and support during her dark days. The former CNN producer recently talked about postpartum depression and its adverse effect on a woman's psyche.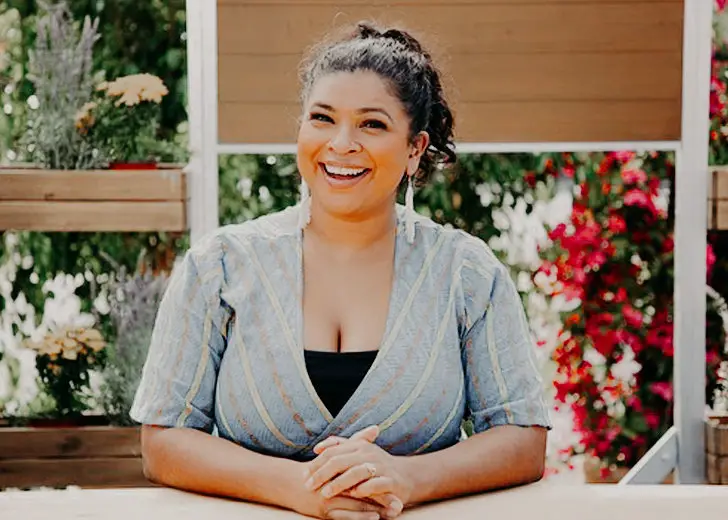 Chef Aarti Sequeira wasn't just upfront about her battle with postpartum depression, but she was also quite thankful for her husband's generous help and support during her dark days.
The former CNN producer, who recently talked about postpartum depression and its adverse effect on a woman's psyche, has been working on eradicating the stigma associated with it.
Aarti Sequeira
's Struggle with P

ostpartum

Depression

As per Distractify, the fusion food chef is a mother to two beautiful daughters—Eliyah and Moses. However, right after their birth, Sequeira experienced what is more commonly called the 'baby blues.' Still, it is noteworthy that baby blues and postpartum depression are distinctly different, the latter being considerably more severe.

In an interview with Dare To Live Fully, she addressed that her husband was always there for her when she felt utterly hopeless and confused due to the effects of postpartum depression.

This condition can be seen in one in every seven new mothers. It is also possible for mothers to develop this condition even though they didn't have it after their first childbirth.

For those unaware, WebMD classifies postpartum depression as a form of severe clinical depression associated with pregnancy and childbirth. The site also listed the sudden change in hormonal chemistry in a new mother's body as a cause for this condition. Other possible risk factors include a history of depression (either in the mother or her family), stress, and problems while caring for the newborn.
Aarti Sequeira
's Husband Was There for her
When Sequeira was struggling with hers, her husband Brendan McNamara encouraged her and helped her realize that experiencing postpartum depression was not her fault and that it was fine to seek professional help.
Sequeira thanked him for getting rid of the stigma attached to postpartum depression for her, and she wished to do the same for other women who shy away from getting help during such dark times.
My husband helped me accept that something was wrong when I didn't want to, held me as I cried, and spoke truth and encouragement into the confusion and hopelessness that takes over. He helped me feel like this wasn't my fault, and that it was something I needed to get help for. He basically took the stigma out of it for me, and that's what I want to do for other women in my position.
Not only did McNamara help her fight during her bad times, but he also helped her reach the heights she is currently at.
The McNamara family celebrating Christmas (Source: Instagram)
McNamara Got Her into the Food Industry
In an interview with Gambit, the mother of two mentioned that McNamara was the one who encouraged her to pursue a career in the food industry.
The food personality also confessed that it was her husband who first noticed her talent and believed in her. She never thought that a career in the cooking industry would amount to anything. Being an immigrant, her first and biggest dream was to push the next generation further.
Along with helping her find her hidden talent, McNamara was also the man behind the camera when she began shooting her cooking-variety show Aarti Paarti. In addition to that, McNamara was the one to encourage Sequiera to send in the audition video for Food Network Star, which led them to contact her immediately.  
A Happy Family of Four
The judge of Food Network's Candy Land has a small and happy family of four. She married her college sweetheart McNamara in 2003, following which they moved from New York to Los Angeles to start their lives.
The couple welcomed their first child, a daughter, in 2013. A couple of years later, they were again blessed with their second child in 2015.