Troy Baker, Who Once Did Not Want Kids, Now Credits Son for Making Him a 'Better Man'
Troy Baker, who was once uncertain about fatherhood, now can't seem to get enough of his son. The actor has credited his young son for making him a better man.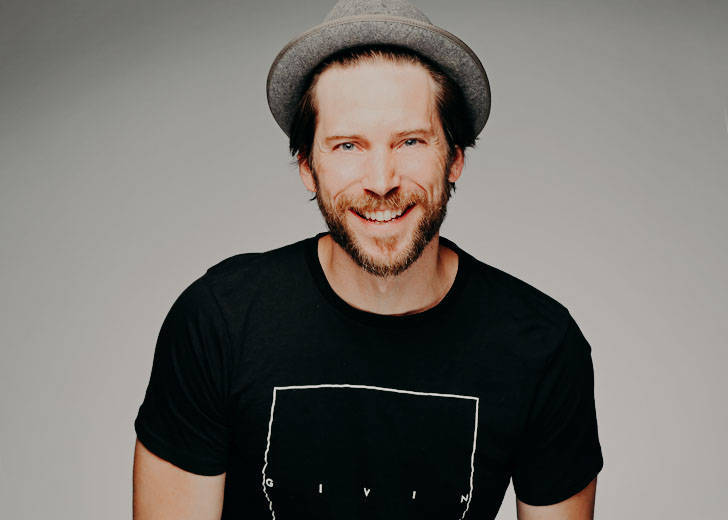 American voice actor Troy Baker was once uncertain about having kids. However, his son's birth has changed the actor's perspective as he is now frequently seen thanking his son for making him a better man. 
Baker, who has voiced plenty of video game characters, has a son with his wife, Pamela Walworth. The musician's son was born on May 4, 2018. As seen from his social media handles, the actor is a doting father to his son, Traveller Hyde Baker. 
However, before his son's birth, the actor was uncertain about having children at all. 
On May 4, 2019, the Last of Us voice star wished his son his first birthday while also revealing how fatherhood has made him a better man. The actor shared a cute photo of his green-eyed infant.
"We're never having kids." I said these 4 words to Pam when we started dating. 4 words dipped in fear & smothered in doubt. 4 words that would've robbed me of my best role with the greatest narrative: HIS story. Happy Birthday, my son. Thank you for making me a better man. pic.twitter.com/2KkDLDfHQv — Troy Baker (@TroyBakerVA) May 3, 2019
With time the actor has only got fonder of his son. He posted another photo of himself and his son on his Instagram handle on May 1, 2020. 
In this picture, Baker and his son are accompanied by their dog. Baker squats down to look parallelly to his son's eyes as his hand reaches out to hold his baby boy.  
In the caption section, the father of one scripted the lessons he has learned from his son. 
Every day Traveller teaches me so much. Patience. Perspective. Appreciation for the smallest little thing. I spend a lot of time and effort trying to be above situations. He reminds me that most often it's best to get down and see things at his level.
On Traveller's second birthday, the voice star wished his son on Instagram with some adorable pictures and a heartfelt caption. The first picture depicted Baker's little boy with their dog. 
In another black-and-white picture, young Baker sat on a bed with one of his legs over a stuffed toy. In other pictures also, Baker had captured simple everyday moments of his son. 
In the caption, Baker wrote that at the tender age of 2, his son already held a potential to change life and shift perspectives. 
This boy is everything. He's a life changing, perspective shifting, joy giving, heart exploding, globe trotting, long haired goof maloof monkey boy. His voice can simultaneously melt you and crack you up. He's taken the world by storm and he's only 2. I love you, my boy.
The actor married his wife Pamela Walworth in 2012. Before her, he was married to his first wife Kimberly Beck. His first marriage lasted from 2004 to 2006. 
Apart from blissful fatherhood, Baker is also leading a contented married life with his wife, Pamela.