Trinitee Stokes Is Setting an Example for People at a Very Young Age
Trinitee Stokes made history as the youngest student to attend Emerson College.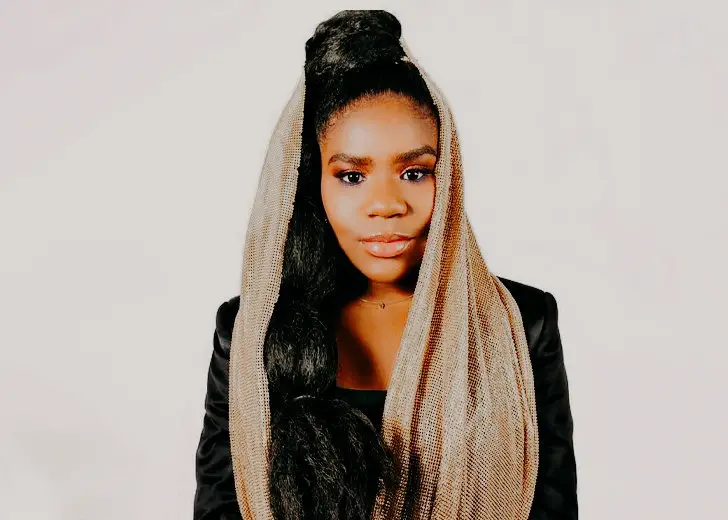 Trinitee Stokes, at the age of fourteen, made history as not just the youngest Black person but the youngest student in general to attend Emerson College.
To share the joyous news with her friends and followers, the young actress first made an announcement on her Instagram on April 1, 2021.
And no! this was not an April Fool's Day prank. 
She Got Accepted to College
The post featuring a commanding portrait of the actress announced she'd found out mid-school year that she had enough credits to graduate high school, and that too with honors. 
Not just that, she even had credits left over for college — 29 credits, to be exact. 
She also revealed in the same post she had been accepted into college with a merit scholarship.
She did not disclose the name of the school she chose, though. 
Understandably, being in quarantine wasn't all bad for her.
"The Lord can use EVERYTHING and work it for your good," she concluded, "I am career and education FOCUSED!"
As a tail note, she also appeared relieved to be able to leave Algebra 2 behind. 
She Credited Her Parents with Her Drive
WAPT reported on a later date that Stokes' academic record painted her to be an exceptional learner.
She had skipped second grade and was even taking college classes when she was still in middle school.
She also told the outlet that she credited her parents with keeping her on this path. 
She discussed how her mother would urge her to prioritize education and encourage her to study hard.
In time, that drive manifested into her maintaining all As and Bs throughout her school years. 
In the same interaction, she revealed her course of studies. She confirmed that she would be pursuing a degree in politics. 
"Most likely I will be studying political communication with a minor in public diplomacy," she added. 
Why Emerson College?
In another interview, this one with Sheen Magazine, the Mixed-ish star shared her side of the experience.
She explained that she was excited about starting college at the school of her choice. As for why she chose to go with Emerson College, she said, 
It's just the perfect ground for me to be able to learn the best way that's available to be. It's such a unique, artistic school. I'm able to really create my own path.
However, she confessed that she had not even thought about being the youngest student in Emerson's history when she posted her application. 
She assured her fans and well-wishers that her being the youngest would not interfere with her learning experience as she had considered the possibility with utmost seriousness. 
Apart from diving into her schoolwork and graduating school three years early, the K.C. Undercover star also took up quite a few creative hobbies when she was locked at home during the pandemic. 
Stokes told the outlet that being at home gave her the time to practice painting, knitting, coloring, making at-home products, chalking, and baking. She also admitted to playing around with makeup to hone her skills.
As for her acting portfolio, she has been a part of quite a few movies and TV shows, including Mixed-ish, K.C. Undercover, All About The Washingtons, and Daddy and Me.