Tracey Ashley Mines Humor Out of Her Interracial Marriage
Comedian Tracey Ashley finds humor in her interracial marriage.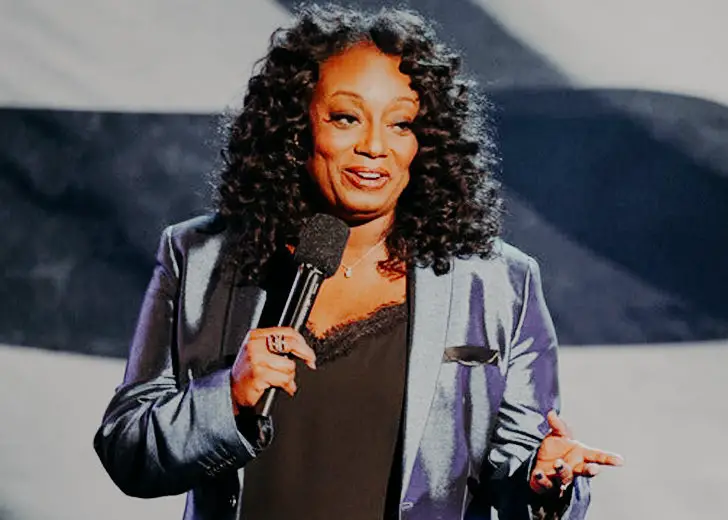 Comedian, writer, and actress Tracey Ashley, famous for her stand-up comedy and writing instinct on CBS's show The Neighborhood, finds humor in everything. She even outlines jokes around her interracial marriage.
The Los Angeles-based comedian feels the topic of interracial marriage in comedy always engages the audiences, even though some people have issues with it.
Shares Her Experience of Interracial Marriage on Stage
Over the years of her married life, Ashley has seen people passing comments on her interracial marriage. If it was someone else on the receiving end, they might have kept it to themselves, but the comedian has the courage to share those instances on stage by adding her humor.
Speaking with the Chicago Tribune during a lunch break of her stand-up at the Horseshoe Casino in February 2020, Ashley shared that people still had issues with interracial marriages, especially in places like Indiana, where she lived.
The truth is that people still have issues with it, especially in Indiana.
After the interview, when she went back to the stage, one audience asked the comedian if her husband was 'really white.' Her reply was hilarious. She said:
Why would I make that up in my act? He's 'Twilight' white.
In the same interview, the comedian stated she had to go out with an "emotional armor" to protect herself from mean comments relating to her interracial marriage. Ashley also shared that she felt the times are changing, and society was better than it was in the past.
Besides that, she was grateful to the younger generation for growing differently and treating everyone equally.
It's better than it ever has been in society, but I still have to put on my emotional armor. I'm grateful that these younger generations are coming at it differently.
Relishes Her Marriage
Ashley has been married to her husband since May 2009. The highlight of her marriage, as she cites, is, it's interracial—she is black, and her husband is white.
However, the comedian does not have any issues with either her or her husband's color, but the same cannot be said about her neighborhood. She often experiences people staring at her and her husband like they're "two albino deer."
Despite all that, the couple has been together since they first met each other in 2005. Her husband had shown up to watch her perform at the Mishawaka comedy club. Impressed with her act, her husband continued visiting the comedy club to watch her perform.
One day, the two had their very first conversation, and they've been talking every day ever since, reports Chicago Tribune.
As of February 2020, the comedian and her husband were planning to settle in Los Angeles permanently—else Ashley used to split her time between Los Angeles, where she worked, and Merrillville, where she lived with her husband.
The comedian's husband is a teacher at Lake Central School Corp in Merrillville and prefers to stay away from the spotlight.