T-Pain Has Been Accidentally Ignoring Instagram DMs From Hundreds Of Celebrities.
T-Pain made a realization this week: Turns out he's been ignoring celebrities' Instagram DMs accidentally for years.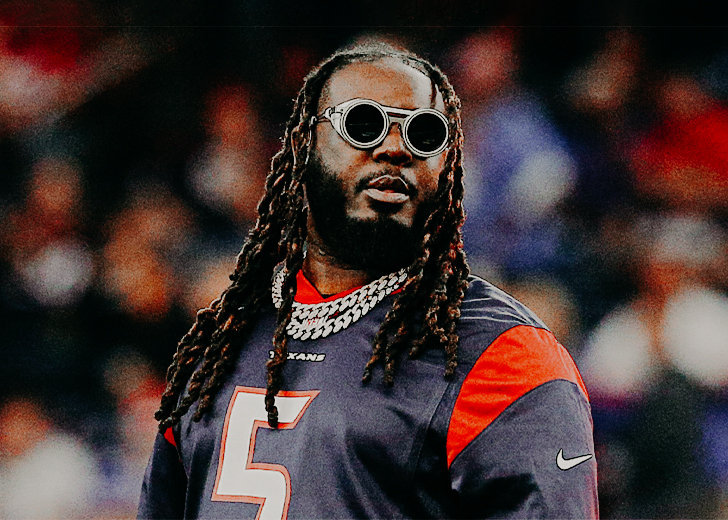 T-Pain, aka Faheem Rasheed Najm, made a realization this week: it turns out he's been ignoring celebrities' Instagram DMs accidentally for years.
T-Pain Unintentionally Ignored Insta DMs from Celebs like Fergie and Viola Davis
The singer revealed via TikTok on April 28, 2021, that he had only recently learned about the request folder on Instagram that was full of celebrity messages. Since discovering he'd missed hundreds of messages seeking to reach him on Instagram, T-Pain has been having a "DM-athon." 
"I was today years old when I found out about the request folder on Instagram," he doodled over a video clip of himself scrolling through his inbox. 
According to the TikTok video, he appeared to have missed messages from La La Anthony, Pia Mia, actress Viola Davis, singer Keri Hilson, NBA star Karl-Anthony Towns, British soccer player Daniel Sturridge, Bachelorette contestant Tyler Cameron, singer Fergie and many more. 
"Dude is that Fergie?! Smh," he joked while scrolling the Instagram messages over the years. However, most of his unread DMs are notifications he appeared in someone's Instagram Story. 
The 36-year-old thought that the DMs were supposed to appear in the usual folder and that he didn't have to dig deeper for these messages.
T-Pain also apologized to everyone on the list and the hundreds of others that he could not include in this video. 
Sticking with the same humorous tone, he captioned the clip, "I swear!! I'm just seeing all these messages and mentions TODAY!!!!"
He also joked if a press conference or a town hall meeting would be the best option to address the situation.
While many users found the video hilarious, others trolled him for not knowing the social media basics.
One user commented, "I was today years old when I found out T-Pain didn't have a social media manager." Another person wrote, "Old man." 
People also seemed to be upset as he missed a message from Academy Award winner Davis.
While one person said, "how you miss Viola?" another comment read, "you ignored VIOLA DAVIS, go personally apologize to mama."
T-Pain Clarified the Situation via Instagram Video 
The next day, the artist released another video in which he clarified the situation and defended himself via Instagram on April 29, 2021.
He felt like he wanted to clear some stuff up; he said at the start of the video, emphasizing that his social media gaffe was not because of his age.  
The 'Bartender' rapper explained he is just 36 years old and is not in his fifties. "It's okay, I understand. The beard has been here for a long time," T-Pain said.
T-Pain said that he used to browse through his request folder, but it was filled with "thousands and thousands of random messages like, "Can I buy you a drink?" "My sister's a bartender, can you follow her?"
The musician also revealed that he had his notifications off because of which he didn't have any idea about the message requests.