CNN Reporter Sara Sidner Thankful to Her Husband and Girlfriends For Being With Her During Pandemic
American Journalist Sara Sidner appreciates her husband, mother, and girlfriends for always being there for her - especially during this COVID pandemic.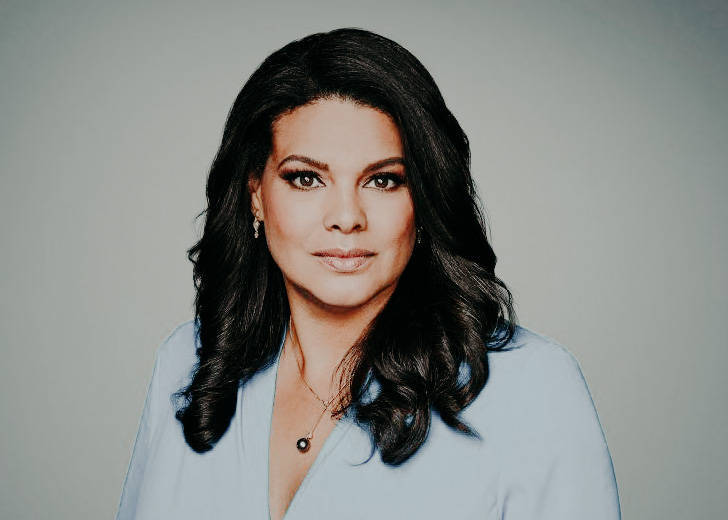 American journalist Sara Sidner showed appreciation to her husband, mother, and girlfriends for being with her during the COVID-19 pandemic in an interview with Glamour.
Sidner Broke Down During Live Feed
On January 12, 2021, the CNN reporter broke down in tears while reporting live about grieving families in California. She was reporting about the disproportionate impacts of the pandemic, especially in Black and Latino communities. 
The subject of the report was a South L.A. resident, Juliana Jimenez Sesma, who lost her mother and stepfather in the span of eleven days. The funeral for Sesma's mother was held in a parking lot due to a lack of proper morgue facilities in L.A.
The reporter had reached her breaking point as this was the tenth hospital that she had visited. Looking at the grieving families and the alarming number of deaths took a toll on her - resulting in her bursting into tears on live television.
Sidner choked back her tears and said that this situation wasn't okay and no family should be going through situations like this. 
In an interview with Glamour, the 48-year-old reporter confessed that she couldn't fake or pretend that everything was fine. She said that it was the rage that she felt regarding the pandemic — and the ongoing riots — and she couldn't hold herself together anymore. 
Sidner admitted that she cussed after the live program, pouring out all the frustration she felt. The rules about not showing emotions and not letting people see her cry went down the drain. She said that she was shocked at her inability to remain calm.
However, Sidner's co-host Alisyn Camerota was very understanding. She assured the reporter that she did nothing wrong and showed appreciation for her excellent reporting. 
Sidner Values Support From Family And Friends
Sidner has been to numerous news assignments in Afghanistan and Libya. She has covered terrorist organizations like ISIS and Al Queda as well. In her various on-ground reportage, Sidner has seen the suffering firsthand. But, the reporting about the pandemic has been her hardest. 
One thing the reporter has realized now is to take care of herself. Besides running and meditating, the people in her life have also helped Sidner to achieve her self-care goal. The journalist told Glamour that she is extremely grateful to her husband and mother for always being there for her.  
She said that her girlfriends had been her guardian angels. Acknowledging them as ''the loves of her life'', Sidner confessed that she wouldn't have made it without them.