Ryan Reynolds Teams up with Star Trek's Levar Burton to Promote Aviation Gin in His Signature Marketing Style
Reynolds continues his eclectic promotion style in tandem with LeVar Burton.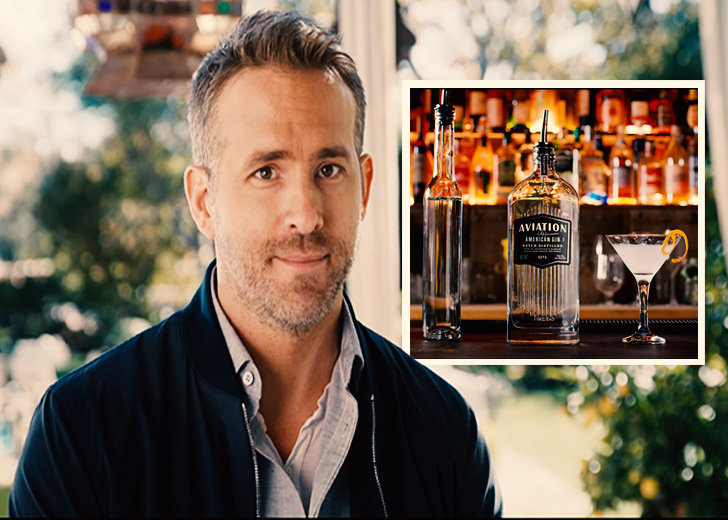 LeVar Burton finally landed the hosting gig for Jeopardy! after fans clamored for the Star Trek to guest host on ABC's long-running trivia show for weeks. Burton has been pretty vocal about wanting to host the show and posted an online petition earlier this month which racked up over 246,000 signatures. 
When Burton was confirmed for Jeopardy!, Ryan Reynolds, one of his staunch supporters, took to Twitter, saying he deserved a permanent spot on the show. 
Reynolds raised the stakes even further and announced on Thursday that he's campaigning for Burton to take part in "literally everything," which apparently started with an advertisement for Reynolds' Aviation Gin company.
The New Burton Aviation Gin Ad Featuring Reynolds Classic Humor
The ad starts with a conspicuous doctor looking at Reynolds on a Zoom call. "Everybody's been saying how great LeVar Burton is," Reynolds begins and then adds. "So, I decided to have him step in for me as a spokesperson for Aviation Gin."
The camera then cuts to Burton, who is sitting poolside and introduces the "smooth, refreshing taste" of Aviation American Gin and takes a sip of the "out of this world gin and tonic," all while a violin accompaniment is playing in the background. 
Reynolds then jokes that Burton is a national treasure, and he might be too good for us, referring to fans outcry for Burton to host Jeopardy!. It seems Burton could still hear Reynolds, which results in banter between the two, and Burton decides that the partnership will not work. 
Reynolds Has Quietly Taken the Advertising World by Storm
The Deadpool actor has quietly transformed into a marketing genius by blending his signature humor and unorthodox approach to create some of the most memorable ad campaigns for Deadpool 2, Aviation Gin, and Mint Mobile. 
In 2018, Reynolds founded an ad agency, Maximum Effort Productions, with George Dewey, who worked at McCann, SpaceX, and Twentieth Century Fox. The two started the venture after their marketing efforts for Deadpool 2 grossed over $1.5 billion worldwide. 
During Deadpool 2 promotions, instead of promoting the movie's content, Reynolds took a different route and created content that was totally unrelated to the movie and was quirky, which kept people talking. For instance, they did a parody video of Bob Ross's The Joy of Painting. 
Reynolds continued his marketing shenanigans for Maximum Effort Productions other two major clients, Aviation American Gin and Mint Mobile, both of which Reynolds holds ownership stakes in. 
In 2020, Mint Mobile opted for a different advertising techniques, and instead of paying for a 30-second ad slot, the mobile carrier offered the first three months of service for free for customers who signed up between kickoff and the final whistle of Super Bowl Sunday. They announced the offer on the front page of The New York Times.
Reynolds thrives on humor and controversial and trending topics to keep consumers talking about his brands, which is the essence of great marketing.