Prabal Gurung Opens Up on Asian Violence — Turning Fashion into Tool of Empowerment
The Nepali-American designer feels responsible for speaking up and representing the Asian community.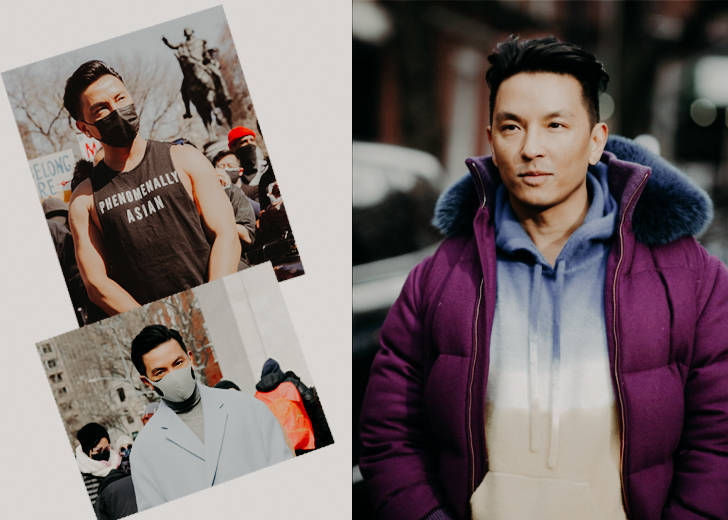 The recent Atlanta spa shootings, which killed eight people, six of whom were women of Asian descent, have led to an increase in anti-Asian violence, and ever since, rallies fighting Asian hate have continued to soar across America. 
Many fashion and beauty industry leaders have taken to social media to share their personal experiences of racism and raise awareness using the hashtag #StopAsianHate.
Nepali-American designer Prabal Gurung, who has always advocated inclusion and diversity, feels responsible for speaking up and representing the Asian community.
Prabal Gurung's Experience With Racism 
An elderly Thai immigrant died two days after being shoved to the ground. A Filipino-American was slashed on the face with a box cutter and was left bleeding inside a subway train.
A Chinese woman was slapped and then set on fire. These are some of the recent violent attacks on Asian Americans, part of a surge in xenophobic attacks since the start of the pandemic a year ago.
From physical assault to verbal harassment, there have been thousands of reported cases in recent months. 
In an interview with Vogue, Gurung opened up about his own experience with racism. The designer reminisced of the time he had a vision of redefining America through his multi-cultural collection but failed to get investment because the executive in the boardroom did not think he could do so when he clearly did not look like one. 
....I have been living in America for over 20 years, I own my business and pay my taxes, and make 90 percent of my clothes in New York. What this man failed to recognise is that my perceived "otherness" is as American as it gets. I didn't get the investment, and it hurt my very core.
The designer also revealed how he was grappling with the current situation to The New York Times. He stated he brought a blonde wig for his mother and asked her to be discreet about her identity as an Asian. However, she refused to wear it and instead requested a "big, strong cane."
Gurung Feels Responsibility To Use His Work For Change
When The New York Times correspondent, Vanessa Friedman asked if Gurung felt a responsibility towards the ongoing events, he reminisced how his mother congratulated him for dressing Michelle Obama and told him that the success he achieved should represent the marginalized community,
Congratulations. But remember, this success is no longer yours. It belongs to everyone who felt marginalized the way you did. So now it's up to you what you're going to do with it.
Even before the #StopAsianHate and #BlackLivesMatter campaigns, the Nepalese designer has weaved political narratives for advocacy in his fashion line and runway shows.
In the finale of his Fall 2017 show, Gurung sent his models out in graphic tees inscribed with empowering slogans: "Our minds, our bodies, our power," "Nevertheless she persisted," "I am an immigrant," and finally, "We will not be silenced." The models strutted down the runway slower than usual, giving the audience time to read each shirt. It was a heartfelt moment. 
The fashion advocate has never shied away from addressing issues he and other minorities face in America.
On the 10th anniversary of his brand with a runway show titled, "Who gets to be American?", the models came out for their final walk draped in pageant queen style sashes that boldly posed the question yet again: Who Gets To Be American? while floral arrangements filled with different countries' flags hung from the ceiling above the crowd.