Paula Patton Learned to Accept Her Mixed Ethnicity from a Young Age
Actress Paula Patton has always embraced her roots.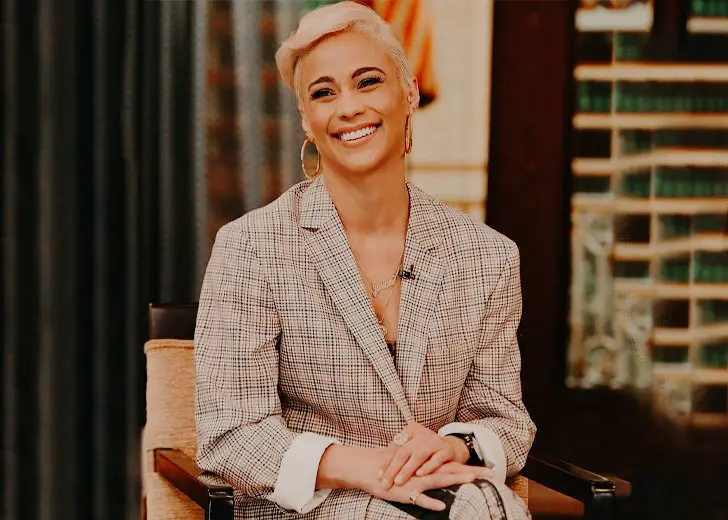 Paula Patton was conscious of her mixed ethnicity from a young age. Her parents also helped her prepare for and expect how she would have to navigate life and people's attitude towards her.
Born to a Caucasian mother with German, English, and Dutch ancestry and an African-American father, she always saw herself as a black person. 
Patton opened up about her experiences growing up as a mixed-race person on the Karen Hunter Show.
She says she had trouble with other mixed-race people who wanted to identify themselves as a mulatto or something similar in order to separate themselves from black people.
The actress added that she found it offensive to buy into prejudices against the black community and try to have more privilege by identifying yourself as something different.
She also shared her thoughts on staying true to your roots, especially in this age where fluidity with sexuality and gender was becoming increasingly commonplace.
Patton had also entertained the idea of investigating and exploring her ancestry, to go on a pilgrimage to Germany or Holland, to learn more of where her mother and her predecessors came from.
She also admitted that she felt the advantages of being light-skinned first hand as people weren't as uncomfortable in her presence.
For that reason, Patton said that she didn't enjoy the thought of her son, Julian Fuego Thicke, passing as a white person because of his skin tone.
Patton And Robin Thicke
Patton and Robin Thicke began dating when they were 15 and 14 years old, respectively. When talking to E! News in 2013, she shared how her and Thicke's relationship started. "He asked me to dance, and the rest is history."
Their relationship continued growing for a long time, and they finally tied the knot in 2005. After five years of marriage, they welcomed their first and only child together, Julian Fuego Thicke, in 2010.
The very next year, Patton played one of the biggest roles in her career, Jane in Mission: Impossible - Ghost Protocol (2011). She revealed to E! News that Thicke helped her prepare for the part.
He's my greatest acting coach, we did every scene together, he worked it with me. He is my ultimate inspiration, mentor, guide.
The couple continued their relationship with much love and support for a long time, always having great things to say about the other on every interview and TV appearances.
Unfortunately, Patton and Thicke drifted apart and announced their separation in February 2014. Their divorce was finalized on April 14, 2015, after nine years of marriage and 21 years together.