Millie Mackintosh Says It Was 'Crazy Stupid Love' in Her Bubble of Motherhood
British socialite Mackintosh said that lockdown helped her get closer with her husband and their daughter.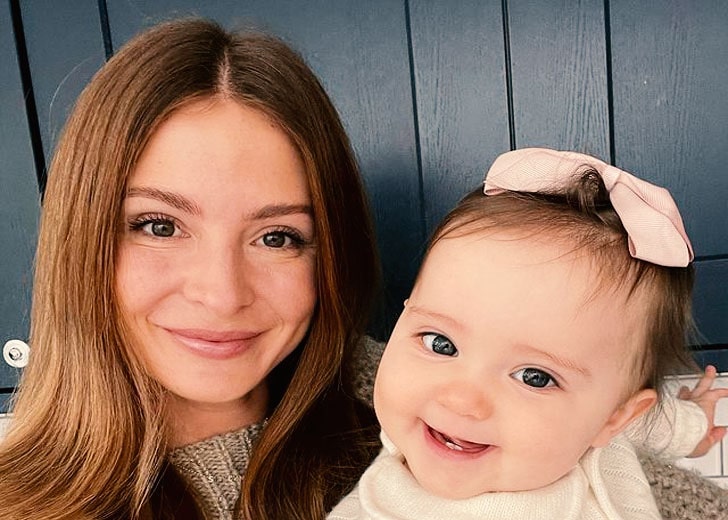 British actress, model, and socialite Millie Mackintosh has been married to British TV personality Hugo Taylor since 2018. The duo welcomed a healthy baby girl, Sienna, in May 2020.
Mackintosh revealed that ever since the birth of their daughter, the duo had come closer to each other. 
The first time mother even gave credits to the COVID pandemic lockdown, which she claimed tested their relationship and strengthened them. 
Stronger With Baby and Lockdown
In an interview with the Daily Mail, Mackintosh opened up about her family. The socialite claimed the duo went through a test with lockdown, which ended up making her and Taylor close than ever. 
Having a baby during a global pandemic was not an easy thing. However, the pair went through this intense situation together as a unit. 
Amidst the chaos, they have learned many things about each other, like how Mackintosh hates doing the dishwasher while Taylor is good at it.
Similarly, the couple has also used the mechanism of 'divide and conquer' by balancing the house duties while still taking care of the baby. 
Similarly, in an interview with Hello Magazine, the socialite explained how good of a dad her husband was. She confirmed her daughter was a daddy's girl and claimed to see Taylor as a father made her very proud. 
Hugo is very much a doting father, and Sienna's definitely a daddy's girl! She'll make my life a little bit difficult and she's really good for daddy.
Despite all the challenges the pair faced — from giving birth amidst the pandemic to Sienna's hip dysplasia, the couple spent a lot of time together, juggling their lives and parenting their daughter. 
Mackintosh Advocates Body Positivity 
The 31-year-old mother confessed to Women's Health that she was anxious about her post-baby body.
Mackintosh, who is on the cover of the said magazine for May 2021, said that it was hard for her to look in the mirror for the first three months after giving birth to her baby. 
Her confidence plummeted to the ground, and she felt very self-conscious when she went out since she wanted nothing to be tight around her stomach. 
She admitted she was ashamed of her postpartum body; however, she is learning to love it now. The actress claimed to feel more womanly and love her body regardless of it not looking like her pre-baby body. 
Mackintosh constantly shares about body positivity on her Instagram, admitting how she went from hating it to embracing it.
She claims her daughter Sienna is worth every extra inch, pound, and stretch mark since that is the body that made her a mother — for which she is forever grateful.