Mike Wolfe & His Wife Enjoy a Quaint Life after Battling Cancer
'American Pickers' creator Mike Wolfe's wife, Jodi Faeth, got diagnosed with stage-2 Non-Hodgkin's Lymphoma in late December 2013. But, all is well, now!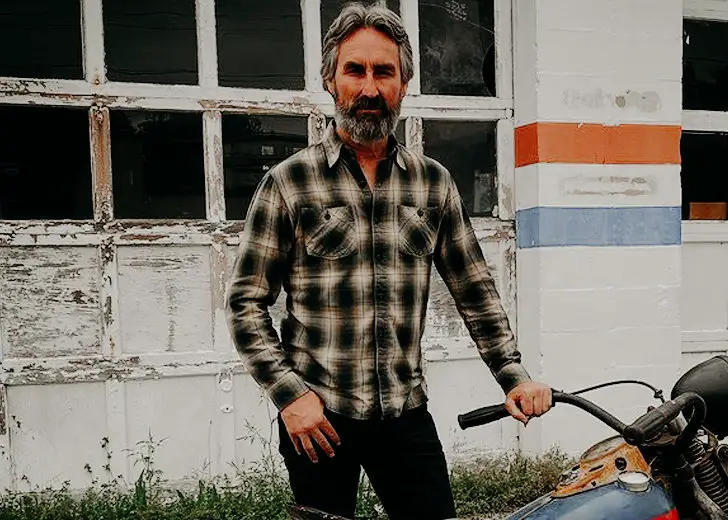 Life can be cruel sometimes, and during such tough moments, a person wants to do nothing except pray to God to pull them out of it. Mike Wolfe has also gone through the same, the toughest being the time when his wife was diagnosed with cancer.
Nonetheless, with sheer persistence, proper treatments, and prayers from friends and family, the restoration expert's wife was able to beat cancer and rejoice in normal life again.
Wolfe's Wife Has Been Cancer-Free for over Six Years
The creator and star of the hit TV show American Pickers, Wolfe went through a callous time when his long-time wife, Jodi Faeth, got diagnosed with stage-2 Non-Hodgkin's Lymphoma in late December 2013.
The couple initially experienced a tough time, but they never lost their hopes. Faeth, then, underwent a proper diagnosis and treatment process, including chemotherapy. And, during all those hard times, Wolfe never left his wife's side and always motivated her.
Following more than five months of treatment, on May 29, 2014, the power couple finally got a smile back on their faces, as Faeth eventually defeated cancer. 
Speaking about her condition with The Glow, Wolfe's wife Faeth stated that everyone could get cancer, regardless of their food choices. She further mentioned that before she got cancer, life was everything she could have dreamed of, and she was probably the last person to expect it.
Believe it or not even vegan, exercising, juicing mama's get cancer. I was the last one to expect it. Life was everything I could possibly dream of then bam…
As of now, Wolfe and Faeth are able to get on with their lives. And, on May 28, 2020, they even celebrated six years of Faeth being cancer-free.
On the same day, the reality star shared a picture of his wife and daughter through Instagram to celebrate the day. Through the photo's caption, he congratulated his wife on defeating cancer with the hashtag "#powermama." In the picture, Mike's wife looked great as ever.
The Couple Has Been Together since the 1990s
Wolfe and his wife Jodi Faeth were long-time lovers before they got married. The duo first met each other in 1994, and after a short period, they began dating.
Following 18 long years of being together, the two finally decided to legalize their relationship. On September 8, 2012, they shared their wedding vows in an 'Oh Brother, Where Art Thou?' themed ceremony at Leiper's Fork, Tennessee.

Mike Wolfe with his wife, Jodi Faeth. (Source: AffairPost.com)
Though they got married in September, their daughter Charlie Faeth Wolfe was born seven months before they walked down the aisle.
Sadly, when Charlie was still in Faeth's womb, she was diagnosed with a developmental dysfunction called cleft lip and palate. And in the year Charlie was born, she had to go through two tough surgeries. Fortunately, the duo's daughter was so strong that she stunned the surgeons during all those surgeries, and her health eventually got better.
As of now, the family of four, including Faeth's son from her previous relationship, Kyle, are living happily together in their Leiper's Fork, Tennessee resident. 
The News about the Death of Wolfe's Wife & Son
In May 2019, news surfaced on the internet relating to Wolfe's wife and son's death. And the most shocking part was when it was mentioned that the American Pickers creator himself was responsible for the deaths.
However, it was later revealed that the news had nothing to do with the creator, and the whole thing was just a case of the wrong identity.