Rapper Meek Mill's 'What's a PH Balance' Comment Lands Him in Controversy
"He left his brain in prison."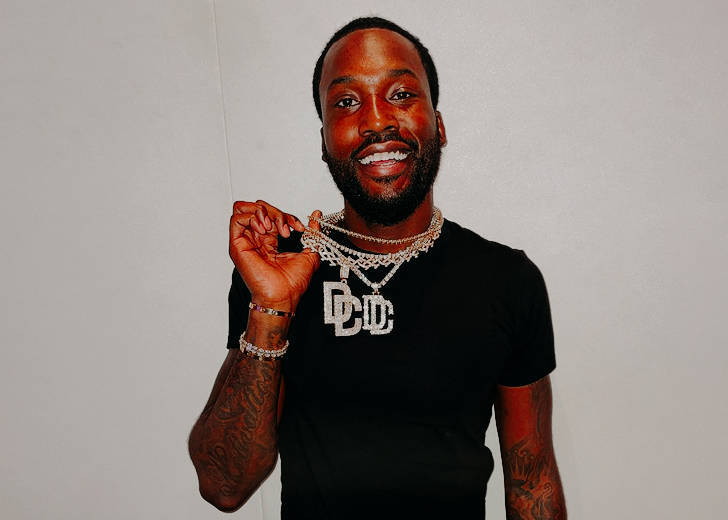 Rapper Meek Mill has given us some fantastic chart-topping hits, but he has also been dragged mercilessly on the internet for some of his pretty embarrassing moments. 
On April 14, Justin Laboy posted a photo on his Instagram that read, "watch your PH balance, not my page [Smiley face emoji]." The media personality is famous for the funny quotes that he shares on his Instagram page. 
Meek has, in the past, showed his appreciation for Laboy's humor. But this time, however, his response landed him in controversy. In the post, the rapper asked, "what is a pH balance." He was so clueless about the scientific term that he thought it was an excuse. 
For the uninformed, a pH balance measures how acidic or alkaline (basic) a substance is. The scale runs from 0 to 14. A pH of less than 7 is acidic, and over 7 is basic.
Meek Mill Memes
Mill's comment went viral on social media, and his name started trending on Twitter. Many people believed he was being sarcastic, but some were not as forgiving about Mill's ignorance and believed that he "left his brain in prison."
One user even wrote, "Meek Mill talking about what's a 'pH balance,' this man is so dumb." while another said that "he really got the IQ of a damn rock." and he should focus on releasing his music.
A few people defended the rapper by calling out these internet trolls and saying they were focused on the wrong things, "Rent is due in 2 weeks, u are a couple hundred short and u worried that meek mill don't know what a ph balance is." Another user said, "It's y'all really think meek mill don't know what PH balance is."
Nevertheless, users on Twitter took this opportunity to roast the rapper and create hilarious memes. 
Mill's Insensitive Verses
This is not the first time Mill was at the center of a controversy for his inappropriate and ignorant comments on social media or in his songs.
A few months ago, an audio snippet of his upcoming track apparently titled 'Don't Worry (RIP Kobe)' with rapper Lil Baby leaked on the internet where the 33-year-old raps the verse "Yeah, and if I ever lack, I'm goin' out with my chopper, it be another Kobe."
Vanessa Bryant, the widow of NBA star Kobe Bryant, was not happy with Mill's metaphorical lyric that referenced her late husband and daughter's death. She criticized the rapper for being disrespectful and how there could be a better way to show his admiration for her late husband. 
Vanessa Bryant got Meek Mill together in the most respectful way!

I still don't understand how he thought using Kobe's death for a metaphoric punch line was ok 😟 pic.twitter.com/EnU1fzIiRq — Jessica Fyre 💫 (@TheJessieWoo) February 23, 2021
Social media users wasted no time in slamming him on Twitter for the same. The 'Ima Boss' hitmaker drew widespread condemnation for his lyrics and had to come out with an apology on social media.