Young Acting Phenom Mckenna Grace Shuts Down Troll with a Graceful Clapback
'The Handmaid's Tale' star delivered a 'bicycle burn' to a Twitter arm-chair critic.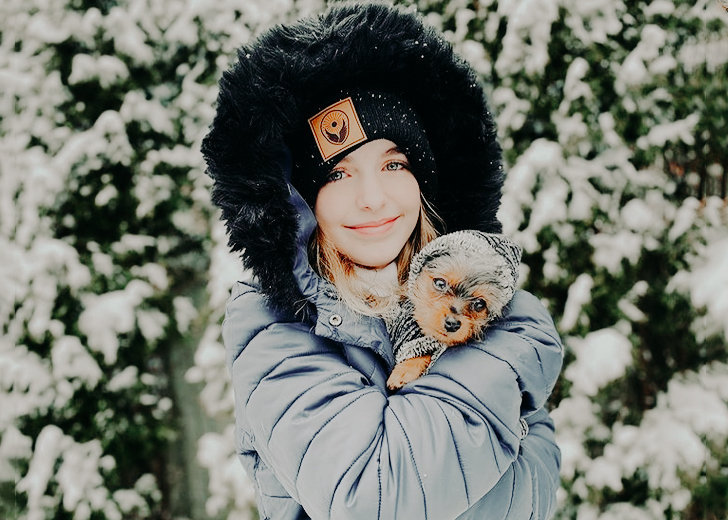 Child sensation McKenna Grace turned 15 in June and received a birthday wish from IMDb on Twitter.
While the tweet sought to highlight the precocious talent's extensive body of work, the inevitable internet 'troll' tried turning this into a point of riducle.
Grace, however, did not allow this to happen and responded in the best way possible.

(Source: Twitter)
Having racked up 1.5 million followers on Instagram, it is no surprise Grace can handle her 'haters.'
Neither is she afraid to show her childish side as she did on her birthday, posting a video admitting she ran around the room dramatically singing Taylor Swift's Fifteen. 
Grace also had to defend herself for taking on the uncomfortable role of Esther Keyes in The Handmaiden's Tale. 
Fans found it distasteful that a 14-year-old was cast into a role that involves rape and heavy violence. In an interview with Hollywood Reporter, Grace responded to fans who found her role "weird and gross."
She was not afraid to hold back and responded:
Isn't it weird and gross to the little girls who are being abused that are aged 14 and younger? So I think it's important that they chose an actual 14-year-old to play the role, and I'm really glad that I got to be that girl.
Background and Her Big Break
The child actress began her career at the age of six, first featuring in Disney XD's live-action comedy series Crash and Bernstein. 
She quickly went to receive recurring roles in multiple shows and even took over the role of Faith Newman on The Young and the Restless from actress Natalie Alyn Lind.
In 2017, Grace played a lead role in Marc Webb's Gifted, starring alongside Chris Evans. She received critical acclaim for her performance and was nominated for the Critics' Choice Movie Award for Best Young Performer.
The same year Grace also played the most "physically challenging" role of her career, learning how to ice skate to portray the young version of Olympian skater Tonya Harding in I, Tonya.
Grace also expressed admiration for her co-star Margot Robbie who plays the older version of Harding. She admitted she dressed up as Harley Quinn that Halloween.
Recent Endeavors and Upcoming Projects
Beyond her illustrious acting career, Grace is also looking to distinguish herself by becoming one of Hollywood's youngest-ever producers.
Grace is set to produce and star in Rabbit Cake, an adaption of a novel by Annie Hartnett.
Grace will play Elvis Babbit, a young girl who has to investigate her mother's tragic death.
While the film's producers have not yet set a release date, fans can still look forward to more riveting performances from Grace in Disney's Crater, a film that takes place on a colony on the moon.
She is also one of the stars in Jason Reitman's Ghostbusters: Afterlife and will feature alongside Paul Rudd. 
In the past year, Grace has been writing music in her spare time. She said, "I'm planning on releasing an EP hopefully before the end of the year."