Marnie Simpson Forced to Postpone Wedding — A Look Back at Her Challenging past and History with Plastic Surgery
Marnie Simpson is finally taking time to prioritize her mental and physical health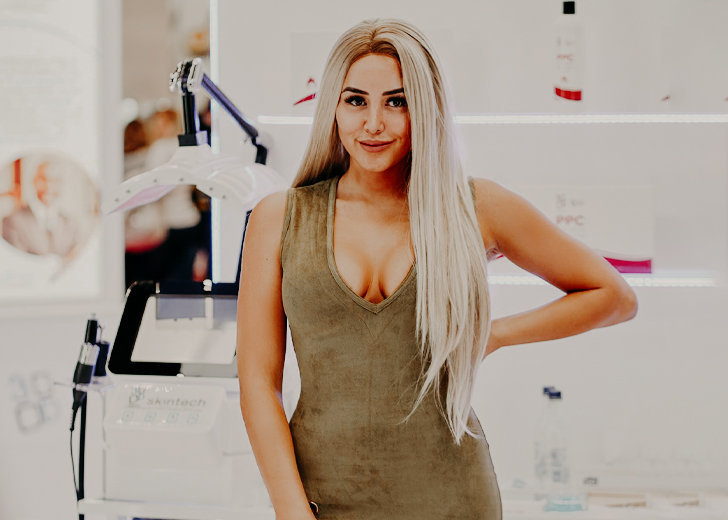 Recently, Geordie Shore star Marnie Simpson postponed her August wedding with Casey Johnson amidst fears that covid-19 restrictions would not be lifted in time.
A source revealed that she had already booked a dream venue, sent out invites, and even made several wedding arrangements. However, the star wants a relaxed and fun wedding and will wait out the lockdown period.
In the meantime, Simpson is focusing primarily on her health issues following her ongoing battle with a chronic UTI, with which she was diagnosed in 2016.
Simpson was initially on standard medication for the first three years but claimed her symptoms flared up in lockdown following the birth of her firstborn Rox in October 2019. 
She felt like she was "left to rot" as she could not seek professional help during the lockdown.
She said, "I got into a really dark, depressed place and it was really horrible." But, despite struggling with her health, Simpson got engaged in the following months. 
She was grateful to Johnson for supporting her through this challenging period and said the wedding, as well as becoming parents, gave her something to look forward to.
However, Simpson recently revealed that the couple was forced to take a break from their relationship because Simpson was depressed and "felt like a zombie." 
She went on to detail gut-wrenching specifics about the invasive surgery but claimed she is in a far better place now. 
The couple, who have been dating for four years, are back together now and eagerly await the end of lockdown.
Life in Plastic: Not So Fantastic
Apart from this opening up about this long-standing battle, Simpson also spoke about the mental and physical challenges of a life after plastic surgery. The star has undergone four procedures to date, having had a breast uplift, a nose job, Botox, and fillers.
Although she previously supported plastic surgery as a lifestyle choice, she has retracted these statements in the past year. Following the birth of her child and some shocking news, Simpson has reevaluated her stance on the subject. 
In an interview with Closer, she said, "I wouldn't get surgery again. I think I'm past that. When you're growing a little human inside you, it's like, 'Wow, this is what my body is for.'"
Simpson also revealed that she has dealt with body dismorphia and anxiety throughout her TV career. This locdown is the first time she has been able to take a step back and take care of her health.
She also mentioned that the fake look is going out of style and that she prefers looking natural. She spoke about her lips, in particular, saying she wishes she never had them altered and that she regrets she will never get them back.
Despite a rough couple of years, Simpson is woring hard to improve her health and create a positive lifestyle for herself. Her honest apporach following an intense period of struggle and reflection points toward a more balanced, healthy life.