Mark Bowe's Net Worth | Journey From Coal Miner To Reality TV Star
Mark Bowe is a reality TV star and a businessman in the restoration business. Famous for his show Barnwood Builders where he and his crew convert historic barns and log cabins into modern houses, he wasn't always well off. Back when he was still in college, he worked as a coal miner to pay his tuition.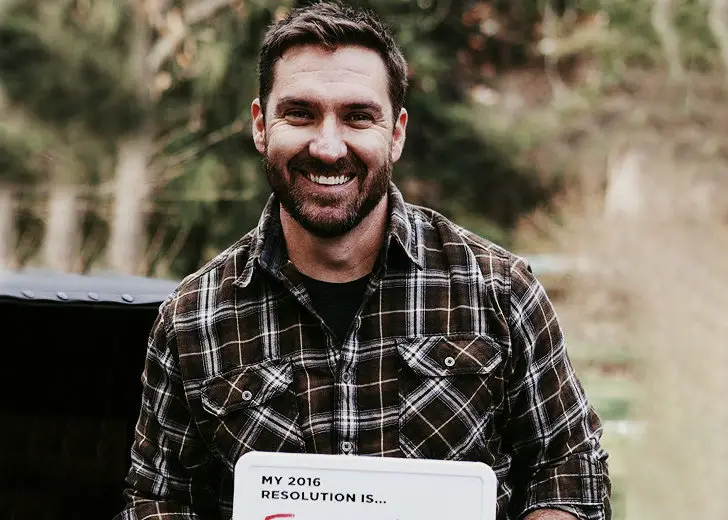 Mark Bowe, the now popular host of DIY Network's Barnwood Builders, didn't always have the fame and riches prior to his show's success. Before wedging a firm footing in the restoration business, the reality-tv-star had a humble beginning as a coal miner. But Bowe, who lives by the mantra to 'work hard. be kind and take pride', was able to overcome the financial distress in his life and increase his net worth, thanks to Barnwood Builders and his entrepreneurial venture. 
Mark worked as a Coal Miner for his Bachelor's Degree.
Way before he found fame as a restorer and reality TV star, when he was still studying at West Virginia University for a bachelor's degree in business administration, he worked as a coal miner to pay for his college tuition. As per Knoxnews, he worked in a foreman's capacity for a coal company before moving to Knoxville, where he worked as a director of safety for a coal mining insurance company. 
His official website also informs that Bowe, apart from his BBA degree, holds a master's degree in safety management from the same University. 
Tearing Down a Building Birthed Antique Cabins and Barns
Mark and his crew at Antique Cabins and Barn have documented taking on various projects concerning 18th and 19th-century homes. But what led Mark to establish the antique salvaging and restoring company? 
When talking to Knoxnews, Mark talked about how he got into restoration, "Some guy asked me if I could help him tear down a building, so I did and caught the restoration bug, and now it's 20 years and 400 buildings later."
After catching the restoration bug, Bowe founded Antique Cabins and Barns in 1995. In 2016, he expanded the company to what is now Barnwood Living and shopbarnwoodliving.com, a shop that sells everything from his crew gear, apparel, and hats, to home goods and gifts.
Mark Bowe in Barnwood Builders
Barnwood Builders, an American documentary series by DIY, follows Mark and his crew as they convert historic barns and log cabins into modern houses.
While Bowe hadn't initially thought of starring in a reality TV show, he came across the idea while talking to a prospective client who wanted to buy a new house. In a Q & A with Richmond Magazine, he talks about meeting with a film producer who floated him the idea of launching a series. 
 I had an office in Lewisburg, West Virginia, and one day a guy came in and said he wanted a cabin in upstate New York. I sent him up to our boneyard, and he met some our guys and came back to talk to me. … He asked, 'What's your story?' I told him my background and history, and he said he was a film producer who worked for Ken Burns. … We shot a pilot in 2005, a 20-minute documentary that was entered into some film festivals.
The documentary, however, remained on the shelf gathering dust until 2014. In the same interview, Bowe said that he always denounced the extra drama in reality TV and wouldn't entertain offers from other producers. 
We had offers from other people who wanted to see a lot of drama and fighting [as on many reality shows], but we turned them down. The DIY Network said, 'We'll take it like it is.'
Barnwood Builders returns for its eleventh season on December 27.
Mark's Estimated Net Worth And His Age Is Not Verifiable
Mark has become a successful businessman and reality TV star. His shop Barnwood Living has also grown into a business. While it is clear that the Barnwood Builders star is doing well financially, there has been no reliable info about his net worth.
Also, there isn't a concrete answer as to how old is Mark Bowe, as his age remains unverified. However, On March 6, 2020, Mark posted a toddler's picture and captioned it,' Happy Birthday Uncle Mark,' indicating that his birthday falls on March. Although the birth year is said to be1970, it hasn't been confirmed by Mark.