Marcellus Wiley Had To Make An Important Decision Regarding The Birth Of Their Third Daughter
Former NFL defensive and SportsNation co-host, Marcellus Wiley, recently welcomed his third daughter. However, due to the COVID-19 pandemic, the retired athlete and his wife had to make an important decision regarding the delivery of their fourth child.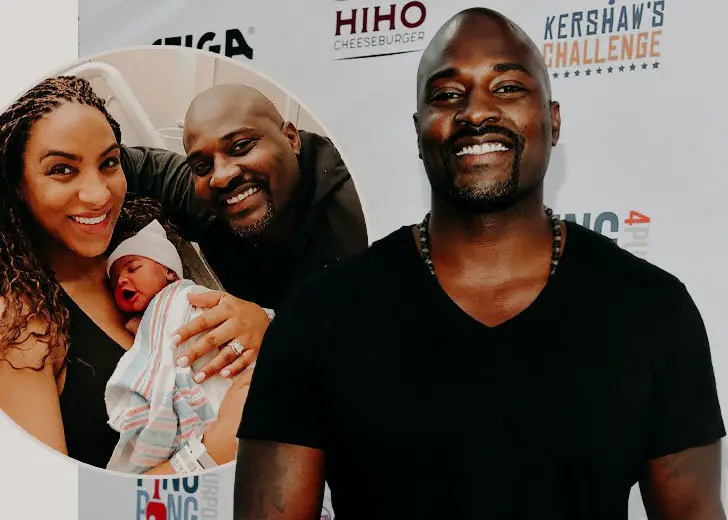 Former professional NFL player, Marcellus Wiley, is a happy husband of his long-time partner, Annemarie Wiley. Along with being a lovable husband, the former 'SportsNation' co-host is a proud father who recently welcomed his third daughter.
However, since most of the hospitals were starting to be full due to the COVID-19 pandemic, the retired NFL defensive and his wife had to make an important decision regarding the delivery of their fourth child.
Marcellus Wiley And Wife Overcame Anxiety To Deliver Daughter Before Due Date
Although there were no complications during the birth of their first three kids, Marcellus' wife faced some complications just a few weeks before the birth of their fourth kid, Alivia. During that time, the COVID-19 pandemic spread throughout the world, and people were being admitted on a large scale. Due to that, Marcellus' wife, Annemarie, got stressed and had anxiety, as a result, she was admitted to the hospital and had to deliver Alivia a week before the already determined due date.
Despite that, the delivery was normal, and the baby and mother were fully safe. Since then, the father of four has constantly been flaunting pictures with his little ones and giving updates about them.
The Speak For Yourself co-host and his wife are now blessed with four children — three daughters named Morocca, Ariya, and Alivia Wiley, and a son named Marcellus Junior.
Marcellus' first child, Morocca, was born on February 25, 1999. His second-born, Marcellus Junior, was born on August 12, 2015. Likewise, on January 21, 2019, his second daughter, Ariya Jayne, was born. On March 27, 2020, the duo welcomed their third daughter named Alivia Marie.
As of now, Wiley's family of six reside happily in their sweet home. It seems that the family will expand in the near future. In an Instagram post of July 8, 2020—where Marcellus was seen with his four kids—he stated that there is room left for one more kid if his wife agrees.
Marcellus Wiley And Wife
Tied The Knot I

n 2014

The NFL player turned host is a lawfully wedded husband of Annemarie Wiley, a Certified Registered Nurse Anesthetist (CRNA). After years of dating, they finally decided to get engaged in mid-2012, and after two years, they shared the wedding vows on June 18, 2014.

On June 18, 2019, Marcellus uploaded his wedding picture on Instagram and wished his wife on their fifth wedding anniversary. Likewise, on April 17, 2020, he shared some lovely photos on his wife's birthday. Through the post, he thanked Annemarie for being the main foundation of love in his family.

Well, from all of the amazing posts he shares and the flattening words he puts as captions, it surely seems that the married couple's bond is never-ending, and their love grows with each passing day.