'Ink Master' Season 12 Winner Laura Marie Is a Role Model for Aspiring Female Tattoo Artists
'Ink Master' winner Laura Marie's story and success pass on a message that with hard work, persistence, and an attitude of never giving up, you can achieve the unachievable.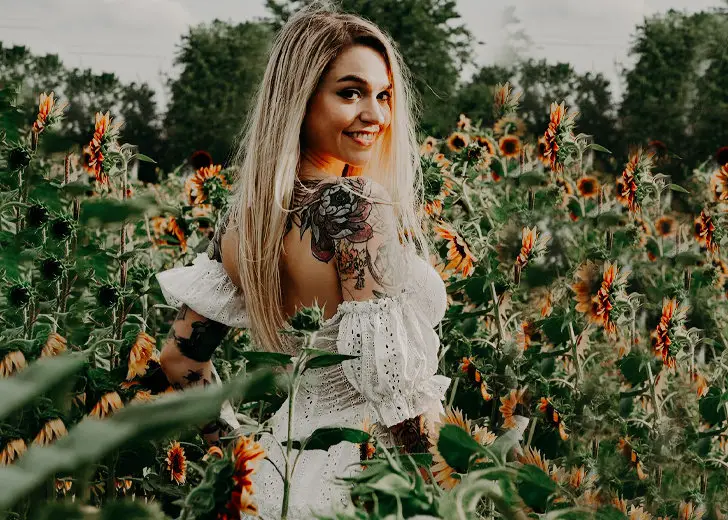 Laura Marie, the champion of Ink Master: Battle of the Sexes season 12, is reigning over a male-dominated tattoo industry. Marie has been an epitome of hope and inspiration for many aspiring female tattoo artists. Her story and success pass on a message that with hard work, persistence, and an attitude of never giving up, one can make it anywhere.
A Role Model for Female Tattooists
The Rochester-based artist won the prestigious and competitive TV show in 2019. Alongside the $100000 she won as the award for her brilliant performance, the artist also earned fame, recognition, and exposure. 
The show did one more thing for her - it established her as a role model for passionate females who wanted to pursue a career in the gender-biased tattoo industry. 
After the show's verdict, the pioneering artist was asked to advise the struggling tattoo artists with a zeal for art. Ink Master Marie's recommendations were relatively straightforward. 
Do not stop drawing. You need to do it every day. You just need to work as hard as possible.
In an interview with Inked magazine in 2019, the Ink Master winner was asked about her thoughts on being an idol for aspiring female tattoo artists. 
Laurie responded that despite the pressure, she was grateful for the respect and trust. She added you shouldn't shy away from dedicating your time to it once you realize you have a heart for tattooing. 
 I'm really grateful that I'm able to be that role model and to show that no matter who you are, you can do this.No matter who you are, as long as you prove that you really want this, put in those long hours and demand that respect, you can make it. 
She Faced Many Obstacles before 'Ink Master'
The tattoo industry is now witnessing a surge in women tattoo artists. However, the circumstance is far from roses and rainbows.
Things were not any different for Marie. She admitted that in the beginning, she wasn't given an apprentice or an opportunity to prove herself just because she was a woman. 
Right out the gate, I couldn't get an apprenticeship. I would go into some of these shops, asking for an apprentice, and they would say, "No, it's not a good idea." And then I'd ask them why and they would say, "It's because you're a woman.
Nevertheless, this didn't shake her spirit, and she never stopped believing in herself. 
In the same interview with Inked, the tattoo artist revealed that she had to deal with sexual harassment in some workplaces. This happened quite some time, so she had to leave some places she relished working at. Eventually, Marie learned to stand up and demand respect for herself. 
Once I got into a shop, sexual harassment was the number one issue. I ended up leaving a few of the shops that I was interested in working at and because of that, I learned to stand up for myself.