Kourtney Kardashian and BFF Sarah Howards Are Friendship Goals
Sarah Howards and Kourtney Kardashian have been friends for decades.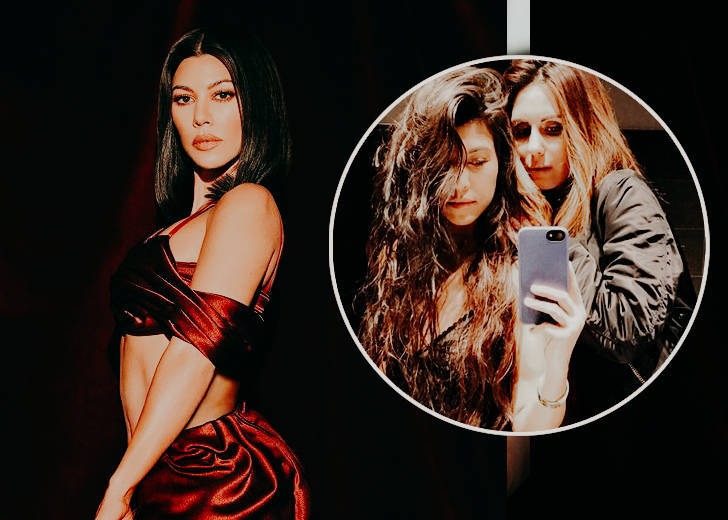 Although Sarah Howards and Kourtney Kardashian have been friends for decades, many fans can't help but wonder their friendship blossomed.
Kardashian And Howards Have Been Friends Since High School
Over the years, we have seen people come and go from the Kardashian-Jenner siters' lives. But there are few that the the famous family shares an extremely close bond with, and Sarah Howards is one of them.
Howards, who is a part of Kourtney Kardashian's inner circle, has been friends with her since high school. The two of them often share throwback photos of them on Instagram.
Howards is the founder and editor of the blog Beauty Banter, which she started in 2006. With her knowledge and expertise in the beauty industry, she wrote pieces for LA Confidential and Mean Magazine and became the beauty editor for Interview Magazine. 
In the October 20 episode of Keeping Up With The Kardashians, fans were introduced to Howards, and got an inside look into Howard and Kourtney's friendship. Howards was portrayed as someone who stood up for herself when people came at her the wrong way.
Their Joint Venture
On April 2019, the two best friends launched Poosh, a lifestyle site which, according to the bio, is the "modern guide to living your best life." 
According to its official website, the brand's mission is to showcase how all women including non-celebrities and non-elitist can become educated and motivated to lead a modern healthy lifestyle.
In addition to uploading content on entertainment, exercise, fitness, health, wellness, fashion, interior decoration, nutrition, travel, parenting, and leisure on the site, the brand also promotes and endorses goods and services that are featured on their online retail store. 
Kourtney, who is an advocate of healthy lifestyle and clean beauty, wants to use the platform to get her voice across. As the COO, Howards assembled the team for Poosh and promoted the brand.