Kelly Osbourne Lends Her Support As Volunteer for the LA County Sheriff's Department
Osbourne was seen volunteering at a food drive at the Southern Islamic Center, California.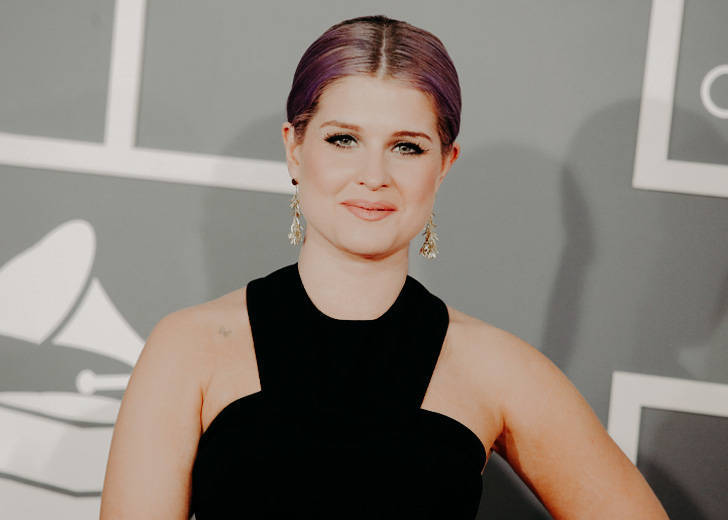 Born to legendary rocker Ozzy Osbourne and savvy talent manager Sharon Osbourne, Kelly Osbourne grew up with privilege, but she chose to do good for the community.
Osbourne, the former Fashion Police host, was seen volunteering at a food drive at the Southern Islamic Center, California, an event hosted by LA County Sheriff's Office.
The 36-year-old TV personality, together with some of her friends, and Chief Sheriff Alex Villanueva, was seen handing out essentials like face masks, water, and food, as they made themselves of service to the underprivileged.
She looked ready to make herself of service with her lilac hair tuft with a knot, cat glasses, and denim patchwork overalls over a white T-shirt with simple black Chuck Taylor. 
Osbourne was careful in following protocols by wearing a face mask and a bright orange utility vest while preparing. 
She also took to Instagram stories to promote the drive and wished her followers a happy Sunday. "To anybody who is in LA and your family is in need of food or supplies, come down to the Islamic Center, and we are here waiting to give you whatever it is you need," she said. 
Kelly has always been passionate about her charity work. In 2013, Osbourne was honored with a 'Do Something' Award for her charity work, raising awareness for people living with multiple sclerosis.
The singer is a staunch supporter of the Race to Erase MS charity, which aids sufferers of nerve disorder. 
She is also part of the Wags and Walks organization, a community of dog lovers working to promote shelter dogs and reduce euthanasia by advocating their unique family-friendly foster, education, and adoption programs.
The second charity organization she is involved with is Centrepoint, which provides homeless young people with accommodation, health support, and life skills to get them back into education, training, and employment.
Celebrities and Their Coronavirus Pandemic Charity Endeavors
Kelly was not the only one helping people in need. Throughout the coronavirus outbreak, celebrities within the entertainment industry have been donating time and money to support relief efforts amid the global coronavirus pandemic. 
Dwayne' The Rock' Johnson shared a video on Instagram to show his appreciation to the Ridgefield Fire Department by gifting the rescue workers with brand-new pairs of his Project Rock Under Armour shoes. Meanwhile,
The Victoria Secrets model Alessandra Ambrosio teamed up with artist Judy Konkoly and her other supermodel friends Heidi Klum, Lily Aldridge, Miranda Kerr, Barbara Palvin, and Irina Shayk to host an online auction where six one-of-a-kind portraits of the models were auctioned benefiting Gates Philanthropy Partners' efforts to combat the pandemic. These portraits are now being auctioned exclusively on LiveAuctioneers. 
Besides donating money and goods, some celebrities partnered with mental health organizations to provide personal mental support.
Grammy winner Beyonce donated USD 6 million through her via her BeyGOOD Foundation in partnership with Twitter founder Jack Dorsey's relief fund #startsmall to donate to the National Alliance in Mental Health, University of California, Los Angeles, and local community-based organizations working to provide mental health support.