Does James Tindale Have a Girlfriend? Get to Know the 'Geordie Shore' Star's Dating Life
Inside James Tindale's love life.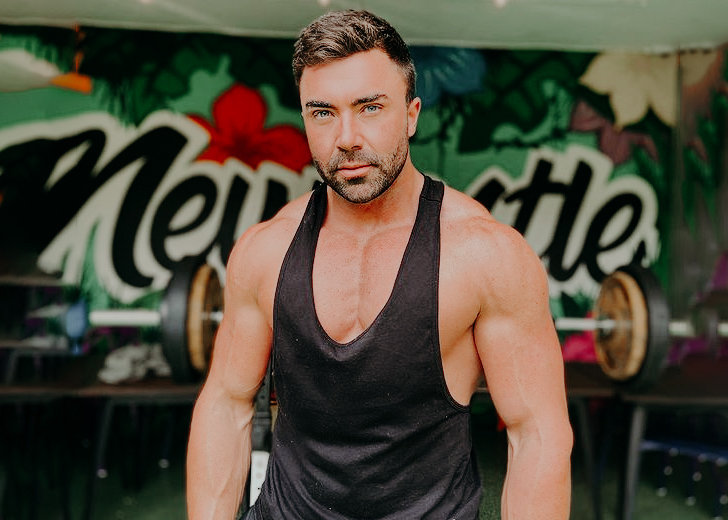 James Tindale, the Geordie Shore star, opened up about the troubles of juggling a career in reality TV and maintaining a healthy relationship on the outside.
Tindale joined the show at the age of 19 and was featured in its first ten seasons. He has part of the show's original crew since it first aired in 2011.
In an interview with The Mirror, Tindale reflected on his time on the show.
He said, "Being on Geordie Shore makes it harder to settle down. If I wanted to make something work with someone, I would have to stop doing this job."
Tindale accepts that the sporadic shoot schedules and the unpredictable nature of his job made it impossible to have a "normal structure" and that he would have to "be with a certain type of person to be able to make it all work."
On the flipside, Tindale was also quick to admit that were it not for the show, he would "probably be married by now" and maybe even have kids.
Leaving the Show for Love
In 2014, Tindale decided to quit the show and pursue his relationship with then-girlfriend Kate Thorne, a fitness trainer from Manchester. Thorne was a serious love interest since 2012 and even made guest appearances on the show up until Tindale called it quits.
Ultimately, things did not go as planned, and in 2018, Tindale took to Instagram to make an announcement.
He maintained that Kate and him were still friends and that there was no major fallout between them.
Tindale also used the time off-screen to invest in personal ventures, opening his gym, Gym Unique, and a clothing brand, God's Gift.
Tindale Returns to the Show
The following year, Tindale shocked fans by announcing his return to Geordie Shore, adding that he was "a very, very toned down person" in the past.
However, this time he would go in "No f**** given. This time I am just me." 
Sure enough, James wasted no time upon his return and hooked up with Holly Hagan before kissing and misleading former X Factor star Amelia Lily.
When confronted about this incident, James deflected responsibility stating, "I don't think it was my fault. I was honest from the start."
Instead, he absurdly blamed MTV for putting him in a position where you live with someone you like, but there are drinks and other girls involved.
Though it was a rather convenient cop-out, James appears to have matured. He claims to be more invested in his gym and fitness coaching business and considers his participation in the show a vacation with this friends.
In 2020 James once again decided to call it quits and said goodbye to the show. However, he is set to feature alongside his old crewmates once again for a 10th-anniversary special.
Last year, James also made a special appearance on First Dates Australia.