Jack Black's 'School of Rock' Scene Begins Trending On Twitter for Its Message on Body Positivity
"I remember watching this as a fat kid and getting really emotional. No one up to that point told me it was ok to be fat," wrote a Twitterati.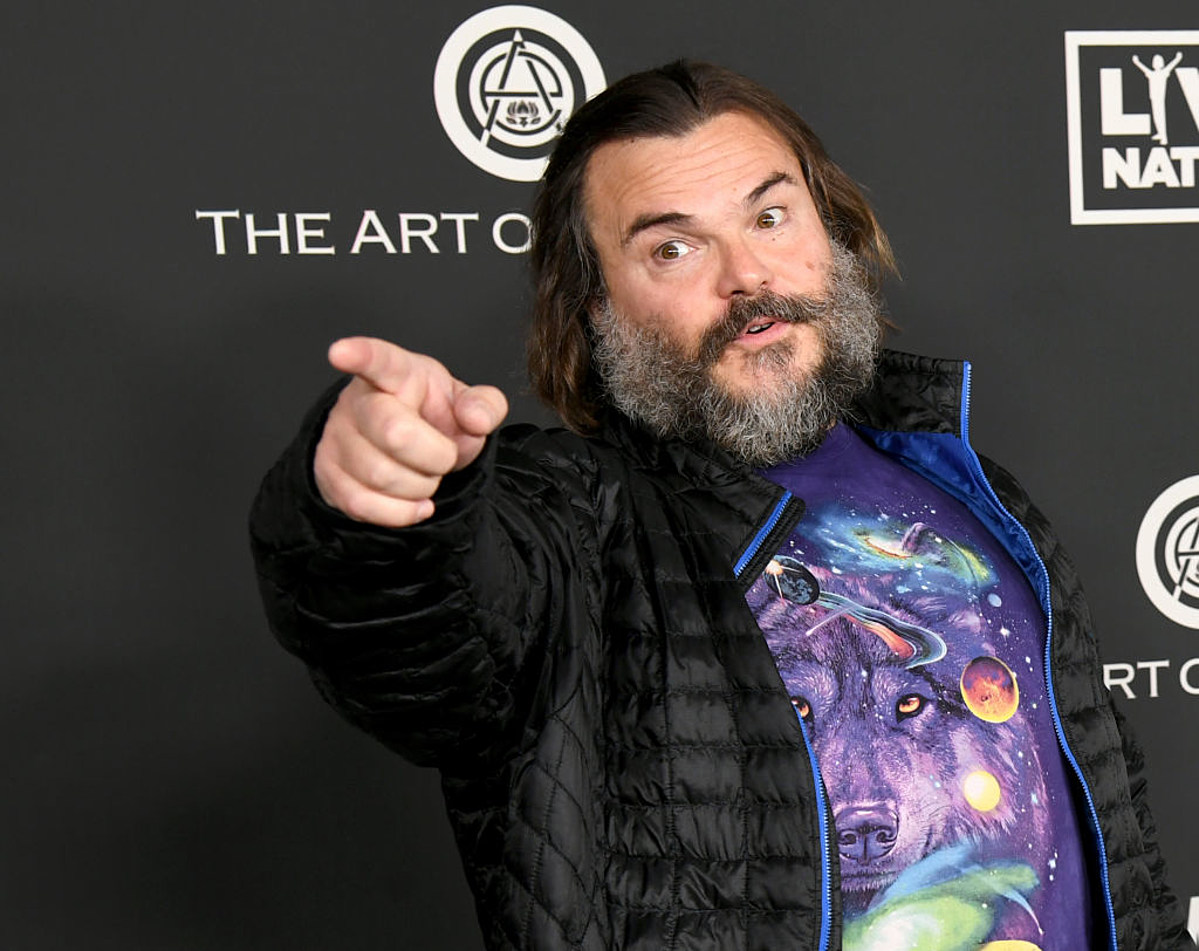 Quite a lot of netizens, including one Danielle Kurtzelben of NPR, believe Jack Black is one of the most underrated treasures of our time. While that statement might not be unanimous, this is: Black is taking over Twitter with a clip from his iconic movie School of Rock. 
As of this writing, Jack Black is the #4 trending topic on Twitter in the US for promoting body positivity in his 2003 hit. That particular clip, uploaded by user @hamishsteele, generated over 1.8 million views in thirteen hours. 
This scene is more revolutionary than I think they even knew and it really stuck with me as a child. Especially the last line. pic.twitter.com/KkhvGicjVZ — ✨hamish steele✨ (@hamishsteele) April 18, 2021
The scene features Jack Black mentoring Maryam Hassan, whose character Tamika was feeling insecure about her weight. Black, as Dewey Finn, explained to his young student that her appearance did not really matter and she should focus on her talents instead.
You've got something everybody wants. You've got talent, girl, you have an incredible singing voice
He brought up the legendary songstress Aretha Franklin, who was also a "big lady," but when people heard her angelic voice, they were mesmerized. Adding to the anecdote, he even gave his pupil an example of himself. 
Black brought up his own weight issue and mentioned that when he was doing what he loved, i.e., rock the stage, his weight was irrelevant. His words were along the lines of, "People worship me!" He also affirmed that his eating habits were a conscious choice. 
Following the trend, netizens got back with a slew of appreciative tweets for the legendary comic. "Jack Black was woke before it was cool," wrote one user. "jack black did more for my body image issues growing up as a fat girl than my mother or any other adult ever did," acknowledged another. Yet another Twitterati wrote,
I remember watching this as a fat kid and getting really emotional. Like. No one up to that point told me it was ok to be fat. I [explitive] love Jack Black.
While many appreciated Black for his delivery, writer/producer Carina Adly MacKenzie put out a tweet in appreciation of the screenwriter Mike White. 
My entire timeline is praising Jack Black for this, which, sure, that's cool...

But in case anyone was wondering, the screenwriter is Mike White. https://t.co/Zx8N9hvDbo — carina adly mackenzie (@cadlymack) April 19, 2021
Apart from all the appreciation for all of his iconic hits, including Nacho Libre, Kung Fu Panda, and King Kong, many made arguments that he would have been a great choice to portray Chris Pratt's character Star-Lord in the Marvel Cinematic Universe.
However, that is not the only scene in the movie that taught its viewers to thrive as the truest version of themselves. In fact, the entire movie is a tale of transformation. Even if a viewer picks a character at random, the character arc and growth are undeniable.