YouTuber FaZe Jarvis' Ex-girlfriend Knows Him Better Than Current Girlfriend
British YouTuber FaZe Jarvis' ex-girlfriend Sommer Ray proves in a game that she knows him better than his current girlfriend, Hannah Ridgeway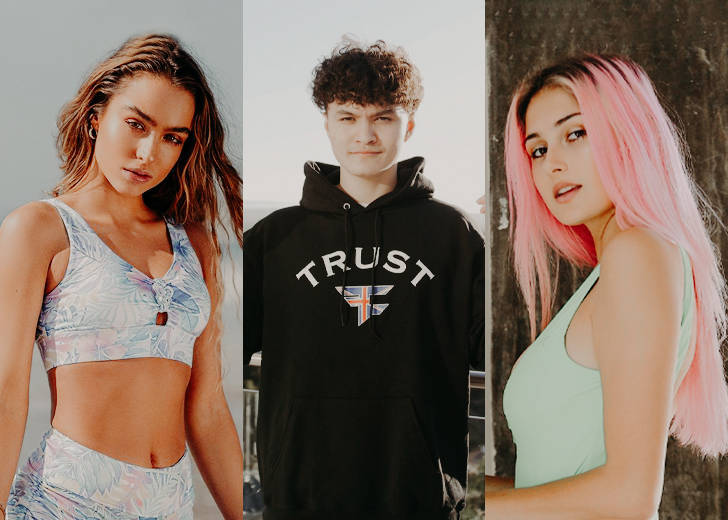 Jarvis Kaye, better known as FaZe Jarvis, is a British Gamer, YouTuber, and Twitch Streamer. On February 13, 2021, Jarvis posted a video playing the game 'Who Knows Me Better Challenge' with his ex and current girlfriend.
Jarvis' YouTube Video Featuring His Ex And Current Girlfriend
Jarvis' played 'Who Knows Me Better Challenge' with his ex-girlfriend Sommer Ray and current girlfriend, Hannah Ridgeway. He posted the video on his YouTube channel to his 4.41 million subscribers. 
The rules of the games were simple — Jarvis would ask the girls various questions about him, and they would write the answers down and show them to the camera. Whoever got the answers right would get a point.
Some questions included were — his favorite restaurant, clothing brand, animal, car, artist, color, his biggest fear, his least favorite color, celebrity crush, and many more.
From the beginning of the game, Ray was getting most of the answers correct except for a few. By the second question itself, looking at how Ridgeway didn't know the answers to basic things about him, Jarvis commented on how his ex knew him better than his current girlfriend.
Out of 17 questions, Ray got 10 points, whereas Ridgeway got 4.5 points.
The video has over 3.58 million views and 123K likes. 
Jarvis And His Ex-Girlfriends
The exact number of the controversial Gamer's girlfriends and exes is unknown; however, a few are confirmed. 
Jarvis was said to be dating an Instagram model Harriet Parkes in 2018. His brother FaZe Kay and Harriet's sister, Charlotte, posted numerous videos about the couple's relationship. However, as per the video posted by Charlotte in December 2018, the couple broke up over Fortnite.
Jarvis and an Instagram model Carrington Durham were dating in 2019. In May 2019, Jarvis' brother FaZe Kay posted a YouTube video of the duo breaking up.
In the video, Jarvis was playing Fortnite while his Instagram model girlfriend was sitting beside him, wanting to spend more time with him. Because of their professions and not having time to spend with each other, the couple decided to go separate ways.
Jarvis was also said to be dating another Instagram model, Sommer Ray. He had a crush on Ray, and his brother Kay fixed a date for him in September 2019. Since then, Ray has appeared in numerous videos with Jarvis in both his channel and others'. If the pair were actually dating, and if they did, the date of their breakup is unknown. 
Jarvis is currently dating an Instagram Model and Youtuber, Hannah Ridgeway. In January, Jarvis posted a video — 'Spending 24 hours with my Crush,' where he and Ridgeway spent time together going for coffee, doing makeup, yoga, and dinner. Since then, they have been together and have constantly been posting YouTube videos as well. 
Ray and Ridgeway — even though they dated/are dating Jarvis, are close friends. They also do videos together with each other and also with Jarvis. They also post photos with each other on Instagram, appreciating and praising one another.