Everything You Need to Know About Phillip Sweet's Wife Rebecca Arthur
Rebecca Arthur is a caring mother, an activist and humanitarian role model.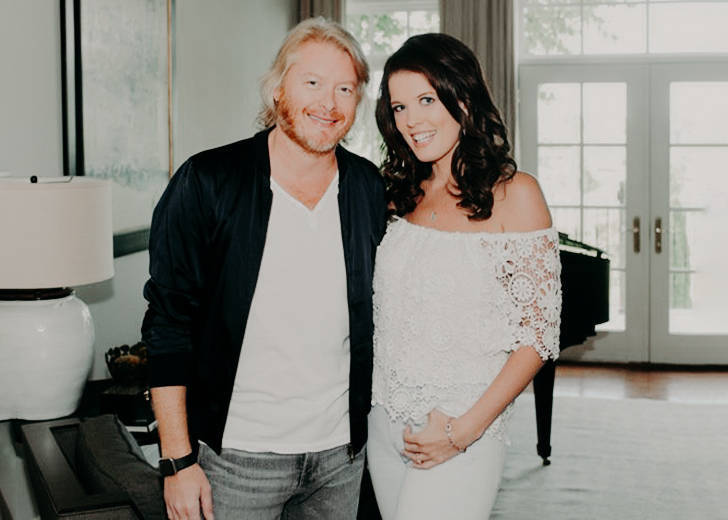 Little Big Town star Phillip Sweet first met his wife Rebecca Arthur, who now goes by Rebecca Jane Sweet when she worked as an intern for his label. The chemistry between the two was so apparent that the rest of the band explicitly instructed him to stay away from her. 
However, even after being married to a country megastar for fourteen years, little is known about the singer's wife. So, here we have compiled a few facts about the enigmatic Rebecca Jane Sweet.  
She Is a Humanitarian Activist
Rebecca, with her husband Phillip, is an activist working for cancer awareness. It all started when she visited St. Jude Children's Research Hospital at an undisclosed time. The celebrated musician's wife did, however, disclose her support for the kids, parents, nurses, and doctors she met at the hospital. 
She has since been a promoter of an organization called "This Shirt Saves Lives." The foundation sells merchandise which in turn funds and supports kids fighting cancer at St. Jude. The rockstar has also made appearances on Rebecca's Instagram supporting the Stand Up To Cancer movement.
Mother to A Sweet Daughter
Phillip and Rebecca tied the knot on March 27, 2007, and were blessed with a beautiful baby daughter by the end of the year. Their daughter Penelopi Jane was born on December 27, 2007. 
On the occasion of Penelopi's eleventh birthday, the loving mother took to her Instagram to share a memorable snap. The decade-old photo featured the Sweet couple holding baby Penelopi. The father dressed in a black shirt with Buddha print shared the hospital bed with the new mother, who was wearing a hospital gown. All the while, the adorable daughter was asleep in Phillip's arms. 
Vocal on Gun Restriction
Rebecca has also been active in voicing her opinions against gun violence and restriction. In one of her Instagram posts, she was also seen protesting for gun control in the March For Our Lives movement.
"Today, I marched for my daughter, my cousins, my nieces, and my nephews," she wrote in the captions. The said post included a rally of people, amongst which an older woman stood out. The woman was holding a board that read, "PROTECT OUR GRANDCHILDREN NOT ASSAULT RIFLES." 
On that note, she also sent her prayers to the victims of the infamous Las Vegas shooting of 2017. The post was as much a call to action as it was a prayer. 
I am choosing to be part of the change, and I choose not to live in fear of evil. Let's stand as one, and figure this out. We cannot allow this anymore.
She Grew Up Dyslexic
Gun control and cancer awareness aren't the only social causes that Rebecca supports. Having been a dyslexic child herself, she is also working towards educating people about the condition. In 2017, she also shared a small clip that explained how dyslexic people think differently than your average Joe and how that thought process could blossom into new science, music, philosophy, or art.
The post urged its viewers to change their predisposition to the "learning disability" and gave those suffering from this condition a new outlook on life. The video shared was initially posted by the globally renowned innovator Richard Branson.