Evan Goldschneider's Net Worth Is Backed by Big Career in Finance
Evan Goldschneider has been working in finance since he graduated from college.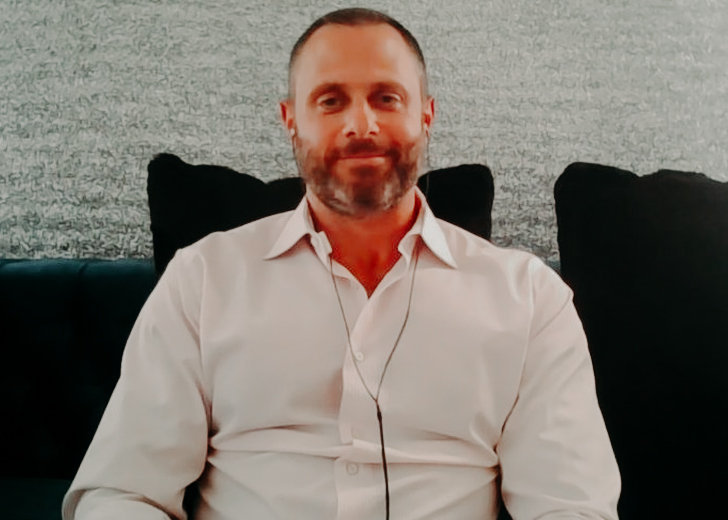 Jennifer Aydin's fixation on Jackie Goldschneider's wealth caused an all-out war in the latest season of The Real Housewives of New Jersey.
It all started when Aydin accused the Goldschneiders of being cheap and skimping out on their children's birthday party, which was saying something because both Jackie and her husband, Evan Goldschneider, come from money. 
While Jackie inherited her parents' money and worked her way up, Evan's net worth is thanks to his background in finance and capital management. 
Evan's Education & Early Career
Evan jumped into the industry as an analyst for Credit Suisse in 1997, right after he graduated from the University of Michigan in 1996 with a bachelor's degree in economics. 
He worked with the institution as an analyst for two years till 1999. Following that, he immediately enrolled for an MBA degree with a specialization in finance and passed out from the Georgetown University McDonough School of Business in 2001. 
That was when his career truly picked up the pace. Fresh out of college, he went on to become an associate with JP Morgan Chase and helped to construct "Emerging Markets portfolios according to client risk profiles."
Within two years, Evan was promoted to the head of the EM desk.
Still, the most significant achievement he had in his years with the institution was that he raised a JP Morgan Private Bank-record of $42.6 million in face amount for 2002 new offering of Petroleos Mexicanos.
A Talented Manager
That being said, Evan did not stay with JP Morgan Chase for long. By 2004, he was brought over by RiskMetrics Group in the capacity of a Vice President.
He was responsible for retaining and expanding the company's clientele across all markets and credit risk products, including hedge funds, banks, brokerages, asset managers, and insurance companies.
In 2005, he was appointed the Midwest regional sales manager and was tasked with opening a Chicago office and hiring personnel for the office. During his tenure, the Midwest region held 3 of the company's top 5 largest clients.
Not just that, with him at the helm, the company surpassed its annual sales forecasts by over 20%. 
His Career in Capital Management
In May 2006, Evan found his way to Olympia Capital Management as the senior vice president. 
In the financial institution, he was the global head of equities and was responsible for sourcing new hedge fund ideas. He also oversaw the overall process such that the idea found proper expression.
In 2008, he led the sales of eight hedge funds and started four new investments, which were the highest total in the entire firm. He was also amongst the seven voting members of the investment committee that made all the company's portfolio allocation decisions.  
He eventually left Olympia to become the director of the Bank of America Merrill Lynch for a year before he became a partner at Beachhead Capital Management, LLC.
Currently, Evan is the founding partner at Hawthorne Lane Capital Group, where he has been putting his valuable knowledge and experience to work.
What Is Evan Goldschneider's Net Worth?
Despite having such a long list of achievements, an accurate estimate of Evan's net worth has not been disclosed to the general public. 
It is not for lack of trying, though. According to Distractify, a viewer had once asked Jackie about her net worth, but at the time, she said that she would never disclose that number. 
However, the outlet still reported that the combined net worth of the Goldschneider couple was around seven million dollars.