Who Is Erik Bragg? Everything You Need to Know About Kelly Osbourne's Boyfriend
Bragg once faked winning a 1.58 billion dollar jackpot!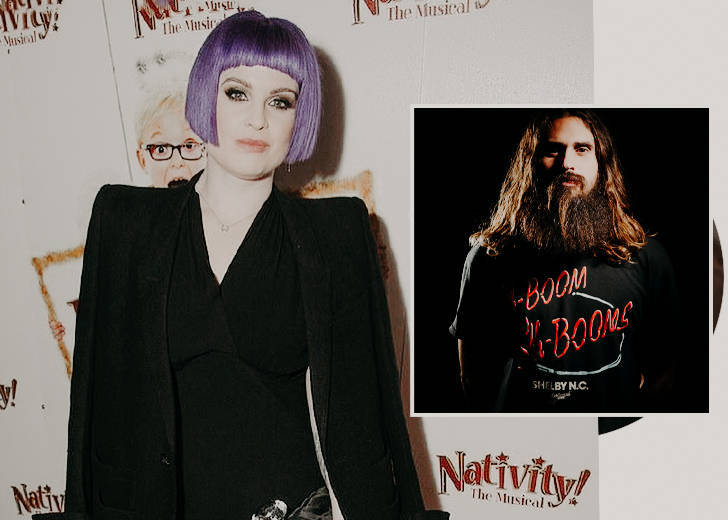 Ever since Kelly Osbourne flaunted her boyfriend Erik Bragg on her Instagram back in January, fans have been curious about the Ozzy lookalike. While the couple has remained relatively tight-lipped about their relationship, we have compiled all that we know about Bragg in one place. 
1. He Is a Professional Cinematographer
Bragg's IMDb profile lists him as a professional cinematographer with credits in the 2016 TV series Sheckler Sessions. Going by his profile, he seems like a one-man army since he was also the editor, director, and producer for the show. 
2. He Is an Adventure Junkie
In The Nine Club podcast, Kelly's beau discussed how, contrary to his expectations, his trip to South East Asia was an unbelievable adventure. Initially, he had planned to buy a bus and convert it into an RV and travel the lands. It turns out automobile purchase for non-Thai people was a pain. 
So he took a flight to Vietnam, bought a motorcycle, and headed north—no destination, just north. He claimed that they just rode till it was too dark to drive and then stayed with the locals in their homes! Oh! And he also swam in caves with bats. He did all this and more in his nine-month-long trip to Asia. 
3. Once Faked Winning a 1.58 Billion Dollar Jackpot
In January 2016, Bragg took to his Instagram to announce that he had the numbers from that week's jackpot lottery winning him 1.58 billion dollars. 
Although many of his followers had called out his bluff, the post gathered over ninety-five thousand likes and eighty thousand comments by the next day. That jackpot was actually the largest lottery prize in history, as the previous twenty drawings yielded no winners. 
Obviously, Bragg did not bag the lottery, but he drummed up a decent hype, though! 
4. He Was a Pro-skateboarder but Would Rather Make His Money Elsewhere
During the same podcast, the pro skateboarder from California disclosed that although he loved the sport of skateboarding, he would not like to do it as his primary income source. The host of the platform, Chris Roberts, couldn't help but agree. 
Roberts, a professional skateboarder himself, revealed that living off the earnings from skateboarding, that too in LA, was an enormous challenge. So much so that a half-decent skater might not even make rent or lease a car. Then again, both of them were on the same page when Roberts said that it was more about passion than money. 
5. He Is an Entrepreneur
By now, this much is clear: Erik Bragg is an explorer. Staying true to his nature, when he was looking to buy a house, he got lost, and in the process, he found an opportunity. He ended on top of a hill overlooking the LA cityscape. Long story short, instead of a house, he ended up buying what would later be called Glass Mountain. 
He has since been renting out the hill to agencies looking to shoot ads or photos. Jaden Smith, Ford, and Chevrolet are a few of the more recognizable people and brands that have used the site for filming.