Emma Coronel Aispuro, wife of 'El Chapo,' arrested on multiple charges
Emma Coronel Aispuro, wife of former cartel kingpin El Chapo, was recently arrested for multiple charges of drug trafficking and conspiracy related to her husband's prison break in 2015.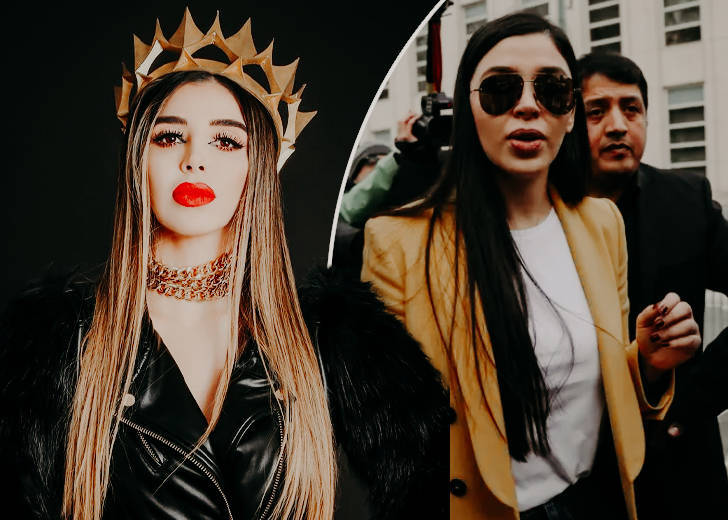 According to a statement released on February 22, 2021 by US authorities, Emma Coronel Aispuro, wife of infamous Mexican cartel boss Joaquin 'El Chapo' Guzmán, has been arrested for drug trafficking. 
Guzmán's wife was arrested at Dulles International Airport. Aispuro was arrested for an alleged conspiracy to import and distribute cocaine, heroin, marijuana, and methamphetamine into US territory. 
In addition, she is also charged with a conspiracy that took place in July 2015.

Emma Coronel Aispuro (Source: Independent)
As per the allegations, Aispuro had worked with Guzmán's sons to help her husband escape the highly secure Altiplano prison in Mexico. 
Her charges are not limited to this. Aispuro is charged with yet another conspiracy to help her husband escape the prison after he was re-captured and arrested in January 2016. 
In response to his re-arrest in 2016, Aispuro had shown concern for her Cartel kingpin husband. She mentioned being scared for his life as the authorities wanted to make him pay for the 2015 prison break. 
The Kingpin's wife further demonstrated her passion for her husband:
I will follow to wherever he is, I am in love with him. He is the father of my children.
In her head, Aispuro has an admirable image of her publicly notorious husband. She ardently described how her husband is a peace-loving man whom she had never seen outraged. 
He is like any other man — of course he is not violent, not rude.
Furthermore, she argued unfamiliarity with her husband's professional endeavors, which revolved around drug abduction, killings, kidnappings, and assaults.  
However, FBI special agent Eric McGuire, one of the leading agents in the Aispuro case, put forward that Aispuro's family and Guzmán had an old friendship. 
McGuire further reported that her father, Ines Coronel, was a Sinaloa Cartel member working with Guzmán. As a result, her father and brother were arrested and charged ten years in prison in Mexico. 
Going back to where it all started, Aispuro was just a teenager when she met her future husband, Guzmán, in 2007.
Shortly after she met him, she entered a beauty contest held at the annual Coffee and Guava Fair in Canelas, which she argues she won fairly. However, it was reported that Guzmán had fixed the result with his influence. 
The duo got married in 2009 when Aispuro was 18, and her cartel boss groom was 47. Together, the duo has twin daughters.

Emma Coronel Aispuro (Right) leaves federal court in the Brooklyn borough of New York with her kids in June 2018 (Source: Insider)
In a 2016 interview with LA Times, Aispuro opened up on why she married him:
I would say what won me over was his way of talking, how he treated me, the way we began to get along - first as friends, and from that came everything else.