Dr. Nowzaradan Focused on His Career & Providing for His Family after a Bitter Divorce with Ex-wife
American surgeon, TV personality, and author, Youan Nowzaradan aka Dr. Now is known for the TLC show, My 600-lb Life. As of now, the surgeon is completely focused on his professional career.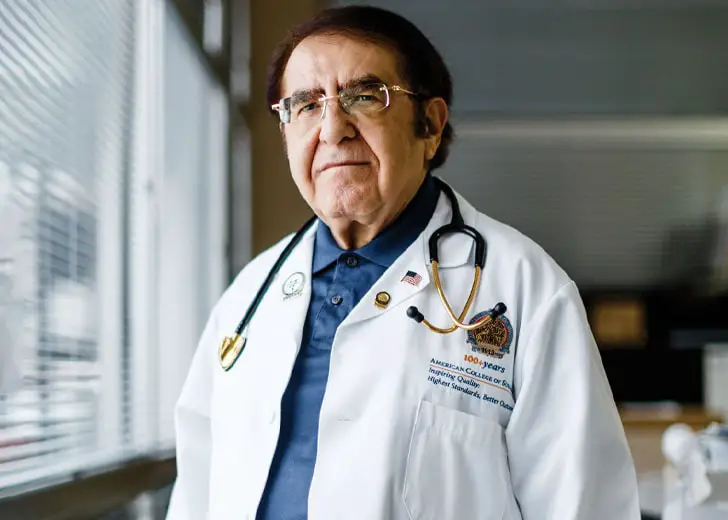 American surgeon, TV personality, and author Younan Nowzaradan, aka Dr. Now, is popularly known for helping obese people to lose weight on the TLC show, My 600-lb Life.
As of now, the surgeon is wholly focused on his professional career after legally terminating an almost three-decades-long marriage.
Now Was Previously Married for Twenty-Seven Years
The celebrity surgeon and his ex-spouse, Delores, were married in 1975 and lived together for over twenty-seven years. His wife was blessed with three children, two daughters, and one son from their union.
Dr. Now's mother lived with the family for twenty-one years.
Delores took care of the family by herself and even left her secretarial job after marriage. The Texas-based family was generally looked after and raised by Delores, as Dr. Nowzaradan would be busy with his professional commitments.
Dr. Now Was Found Guilty by the Court
According to the legal documents , Delores filed a divorce case in the District Court of Texas in 2002. During the time of their divorce hearing, all three children were adults.
Delores filed for separation, claiming "insupportability" and later added the claims of "cruel treatment." However, the surgeon also filed a counter-petition to the claims of insupportability. 
After the final judgment and court hearing, Dr. Now was found guilty of the marriage's breakup.
The court also concluded that he had "complicated the discovery process by withholding records, obstructing discovery, asserting baseless privileges, and failing to comply."
Moreover, the court gave 70 percent of the total joint assets to Delores, including cash, marital home, and property. 
Dr. Nowzaradan's Life After Divorce
The television reality star has come a long way after fighting his personal battles. Professionally, Nowzaradan has gained immense popularity worldwide after appearing in the TLC Show, My 600-lb Life. His eldest son, Johnathon - the director and producer - pitched the show's idea. 
Recently, Dr. Now and his team came back with a season nine.
The 76-year-old is also affiliated with Houston Obesity Surgery in Houston, Texas. Moreover, he has published five papers and has written several books on obesity and laparoscopy. 
Dr. Now likes to maintain a secretive personal life. It is unknown whether he is in a relationship after coming out of a messy divorce.