'Below Deck' Star Dani Soares Is Pregnant With a Baby — Here's Who the Baby's Father Might Be
The 'Below Deck' star took to Instagram to confirm her pregnancy of her first child.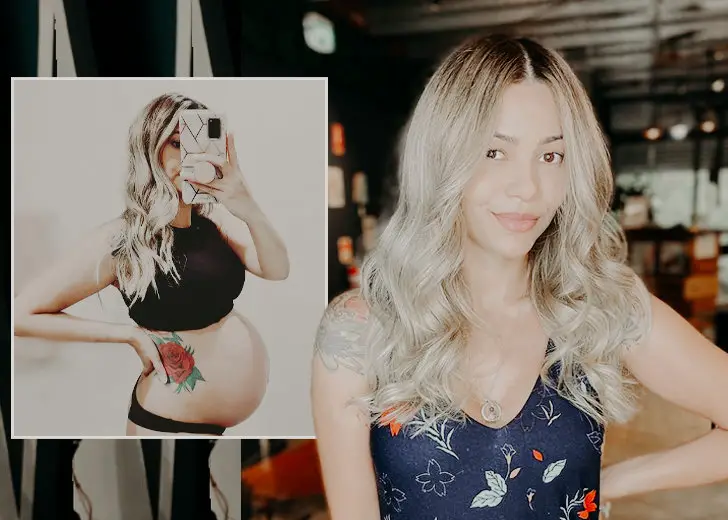 Congratulations are in order for Dani Soares!
The Below Deck Sailing Yacht stewardess took to Instagram to confirm her pregnancy of her first child on April 24. The mom-to-be shared a photo of her and her pregnant baby bump in a black matching sports bra and bottoms with her hand upon the small of her back.
"It's just you and I little baby," Soares wrote in the captioned photo, also adding a heart emoji. Although she did not announce when her baby was due, she appears to be pretty far along near the end of her pregnancy. 
The star, however, did not reveal the identity of the father in the caption. 
So, Who Is the Father?
While we don't know when her baby is due or who the father is, there are some serious speculation and theories. If you have tuned in to the show, you know that Soares was romantically involved with fellow co-star Jean-Luc Cerza-Lanaux, nine years younger than Dani at 24 years old. 
In the April 19 episode, Cerza-Lanaux and Soares were seen engaging in serious PDA while working the night shift together, and they continued their romance in one of the guest cabins for some "grown-up intimacy." 
But in an earlier episode, the deckhand had introduced Soares to a very important person in his life: his mom. He had sent his mom a photo of him and Soares, and she reacted to it, saying, "You guys look so cute together. If it's meant to be, it's meant to be."
In an interview later, Cerza-Lanaux noted that the positive feedback about Soares meant a lot to him. 
I haven't had a serious relationship ever, but there's something there, the sparkle in her eye or my smile from ear to ear. You know, my mom is my biggest critic when it comes to women, so if she's giving me the go-ahead…
We don't know if Cerza-Lanaux's 'mom introduction' is just a reality tv ruse, or he is genuine because if he is, this might indicate a serious relationship, and he might just be the father.
Soares Remained Tight-Lipped as Ever
When Soares appeared on Watch What Happens Live with Andy Cohen on April 20, the titular host grilled the stewardess about her boatmance with Cerza-Lanaux. She admitted that she found it "very strange" that Cerza-Lanaux talked to his mother about her. 
Cohen then asks Soares if she is concerned about Cerza-Lanaux never being in a long-term relationship, "Um, a little bit, but at this stage, that was not what I was looking for," she explained. "It's just having a bit of fun."
This does not really confirm anything, but it appears the two no longer follow or tag each other on social media, leading fans to believe that their relationship ends on bad terms. 
To make matters worse, the tabloid account Bravo and Cocktails posted an unverified claim stating that Cerza-Lanaux is the father and asked followers if it was true. 
While there isn't any solid evidence that Cerza-Lanaux is the father, it is not impossible. We can only wait for an update at this point.