Dascha Polanco Overcame Huge Guilt Caused by Her Catholic Upbringing
The OITNB star Dascha Polanco talks about her early struggles and challenges of being a single mother in a catholic community in her interview with Parents.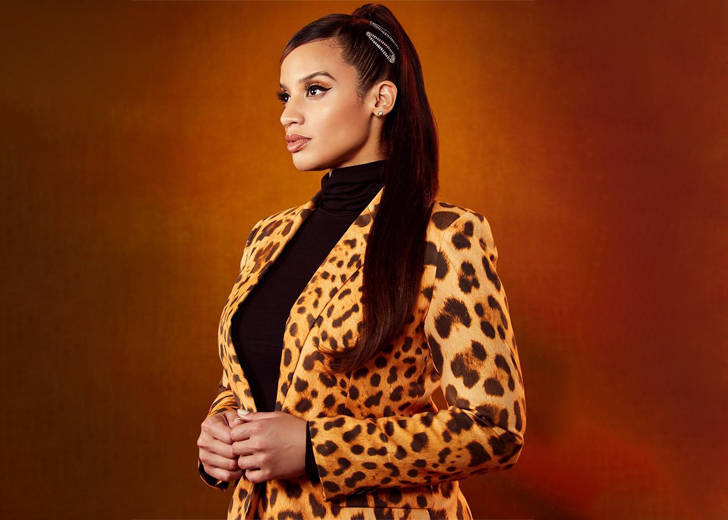 Actress Dascha Polanco popularly known as Daya from the series Orange Is The New Black, revealed in her interview with Parents her experiences of being a single mother in a strictly catholic community. Apart from her catholic community issues, the actress also came forward and talked about her financial, career, and family struggles. 
A Single-Mother At Seventeen
In her June 2020 interview with Parents, the mother of two talked about the difficulties she faced in her life. Polanco revealed that being brought up in a strict catholic household, she was guilty of her decision to be a single mother at 17.
The actress told Parents that she felt the shame of her family and guilt to have defied the cultural expectations set for her. 
The actress recalled the past and mentioned some painful memories. One of those memories was when her best friend's father embarrassed her in front of everyone. She remembers him calling her out on what she was doing was wrong. 
However, the actress confessed it was the best decision she could have made at that time for her. And although she knew a baby would add to the already challenging life she had, she was ready to embrace whatever this decision had for her.
Polanco said;
I knew that having a baby would make my life harder, but I was also determined to turn every obstacle into a blessing.
After having her daughter Dasany at 17, Polanco was pregnant with her son, Aryam, at 25. The actress confessed that having the baby-daddy by her side during the pregnancy made a difference. However, the couple called it quits when Aryam turned one.
On Losing Her Mother
After completing high school and deciding to be a single mother, Polanco studied psychology and found a part-time job in the hospital to sustain her family.
The star confessed during her early motherhood phase, her mother Janet was her biggest supporter. Although Janet was blown off by the actress's decision to be a single mother, she was ready to lend a pair of hands for her daughter's growth.
Sadly, Janet was suffering from an autoimmune disease which eventually took her life. After her mother's departure, the actress only became more guilty, thinking that her mother had to be there for her and her daughter instead of being the other way around, even on the verge of her illness.
The actress expressed she felt guilty thinking ;
I could've dedicated myself to taking care of my mother, but she was helping my daughter and me. I made it harder for her.
When Dreams Come True
In the same interview, Polanco mentioned she had a knack for acting since her childhood, and once her life seemed stable enough to pursue her passion, the actress dived in. 
When her youngest was 4, the actress recalled landing a gig for a new series; Orange Is the New Black.
On hearing the news, the actor tried to manage her work schedule in the hospital. However, her boss did not agree to her new work schedules, which led the actress to burn that bridge and dive headfirst into acting, and the rest is history. 
Working Alongside Her Daughter
In June 2020, the news was about the actress's daughter Dasany being featured in her series Orange Is The New Black was out. Dasany plays a younger version of her mother in the eight-episode of Season 6 when they show a flashback of Daya's teenage years. 
Fans took to Twitter to compliment the Orange Is The New Black team for great casting.
#OITNB does a really great job of casting the younger version of the characters. Young Daya is spot on. — Yoni Braxton 🥀 (@little__f0ot) June 14, 2017