Craig Tester's son Drake lives on in the memories of his family
Craig Tester lost his son of 16, Drake, to a seizure disorder. However, Drake's kind and caring legacy lives on in the memories of his schoolmates and family.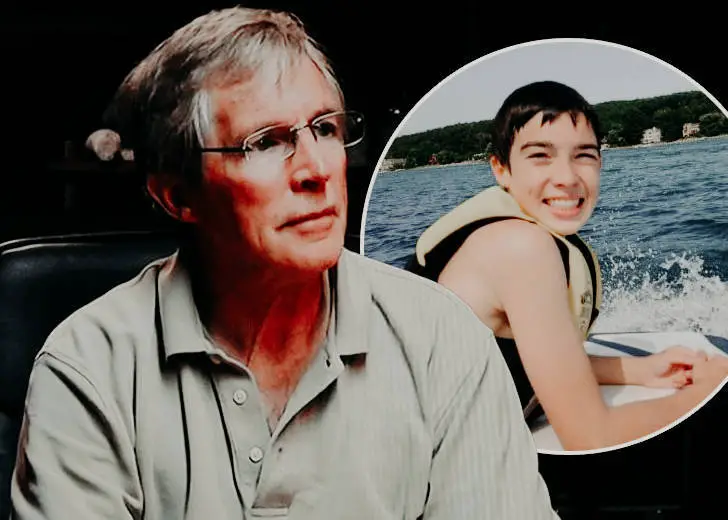 The star of History channel's The Curse of Oak Island, Craig Tester, lost his son Drake to a seizure disorder, who was all of 16 at the time of his passing.
His Memory Lives On
On March 26, 2017, Central High School, Michigan, lost one of its brightest students, and Craig Tester lost his son. 
Drake's family had gained local celebrity after the TV series The Curse of Oak Island appeared on the History Channel in 2014. He had appeared in some of the series' episodes; however, more than his TV appearance, his charming personality is what people remember him for.
Drake was a part of a choir group and a member of the track and cross-country team at Central High. According to his teachers and fellow teammates, he was an inspiration to his friends and a kind and helpful person.
The choir director of Central High, Tamara Williams, told Record-Eagle that he had a positive impact and an encouraging effect on his peers. In addition, Williams admitted that Drake's positive attitude and enthusiasm were contagious. 
Furthermore, one of Drake's track teammates and good friend Logan Davis mentioned he was a helpful person who was fearless and could make people happy.
Remembering his friend, Davis recalled being nervous on his first day of track practice and how Drake went out of his way to help him get over his cold feet.
Davis said:
He had a way with people. He could always make them happy and he was never really afraid to talk to anyone. He was always into helping others.
Drake Is Missed By His Family
Following Drake's untimely demise in 2017, Craig announced in an episode of his TV series that he would take a break from the season.
Craig revealed that his son's death has left him shook and that he thinks of him every day. The TV personality exited the show mentioning that with Drake gone, it had been a tough year for his family and he thought it best to be with his wife in such rough times.
Craig said:
I think of him every day — I think of him always out here. I wish he could be here helping us, so it's been a tough year. It's time for me to head on home and help my wife who's struggling through this too.
Recently on July 17, 2020, Drake's step-sister Madeline Teal took to her Facebook to wish her brother a Happy birthday.
Madeline posted a lively picture of Drake where he was aboard a boat. Drake had his life jacket on and had a beautiful smile stretched across his face. 
In the photo's caption, Madeline wished Drake a happy heavenly birthday and thanked him for looking after their family. She mentioned that they still remember and celebrate him and abided by his message to be kind to each other. 
Madeline expressed she was proud to be his sister and that she will always love him.

A Facebook post from Drake's sister Madeline, wishing him a happy heavenly birthday. (Source: Facebook)