Comedian Rosie O'Donnell's Real Estate Activity over the Years Reflects On Her Net Worth
Comedian O'Donnell has been downsizing on her real estate assets, drawing even more attention to her massive realty portfolio.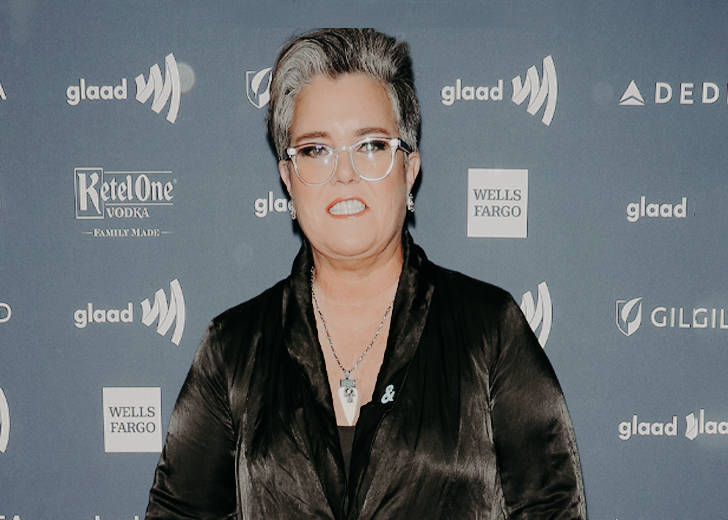 Rosie O'Donnell's New Jersey residence, which had been on the market for five years now, was recently sold at a loss of $1 million.
The story made a few headlines. Not for the loss, however. The luxury estate is set to be remodeled into a series of affordable housing units. 
The $5.3 million sale is one of many that the American comic has made in the last few years. In fact, she has been downsizing on her real estate assets, drawing even more attention to her massive realty portfolio. 
She Boasts An Extensive Real Estate Portfolio
Besides the recent $5.3 million transaction, the veteran comic sold her South Nyack, NY residence for $5.1 million in February 2018. Much like the recent sale, she suffered a two hundred thousand dollar loss on that deal too. 
At the time, she also had one Nyack home in contract with three more properties on the market. One month before that sale, she sold her West Palm Beach, Florida, home for $5 million . 
A source close to O'Donnell reported to NY Post that she had no use for all the extra space since she acquired her $8 million triplex penthouse at 255 E. 29th St. Prior to that, she had sold her Greenwich Village penthouse at 130 W. 12th St. for $9 million in 2014. 
She also put another part of the same compound which had five homes on 2.4 acres just 40 minutes from Midtown Manhattan, on the market for $10.79 million  in November 2017. 
She Made Her Fortune On-screen
Her extensive realty portfolio makes her massive $120 million net worth easier to swallow. 
O'Donnell, born in Commack, Long Island, New York, made her fortune through her TV appearances, most notably as a host on The View and her talk show The Rosie O'Donnell Show. However, her Hollywood roots trace back to Star Search, which gave her the limelight she needed to make it into TV sitcoms. 
Making her debut in the 1986 show Gimme a Break, she joined VH1 as a veejay in 1988, followed by a hosting gig on Stand-up Spotlight on the same platform. By the time her 1992 sitcom Stand By Your Man caught wind, her feature film debut was making headlines. 
She started her silver screen career alongside stars like Tom Hanks, Madonna, and Geena Davis. Since then, she has been gathered acting credits in titles like Sleepless in Seattle (1993), Exit to Eden (1994), Beautiful Girls (1996), Wide Awake (1998), and Tarzan (1999).
By 2011, she had begun producing content on the much-coveted Oprah Winfrey Network (OWN), where she lent her talent on shows like The Doc Club with Rosie O'Donnell (2011), Becoming Chaz (2011), Miss Representation (2011), and The Rosie Show (2011).
Apart from her celebrated career on-screen, she has also made a name for herself as a publisher. Her published works include Kids are Punny: Jokes Sent by Kids to the Rosie O'Donnell Show, Find Me, and Celebrity Detox.