Christina Milian & Boyfriend Matt Pokora Welcome Baby Boy Kenna
Milian becomes a mother for the third time.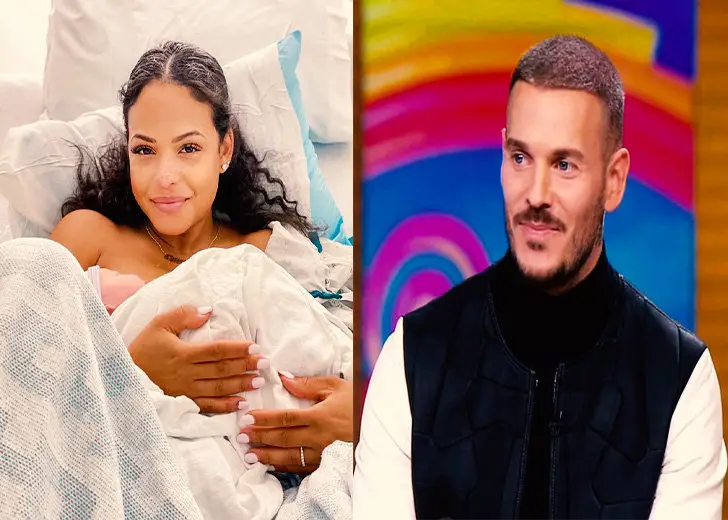 Christina Milian is officially a mom of three. The singer announced the arrival of her second child with boyfriend Matt Pokora just ten months after their first child, Isaiah.
Milian is also mom to her 11-year-old daughter, Violet Madison, whom she shares with her ex-husband, The Dream.
The 'Dip it Low' singer shared the happy news on her Instagram on April 24 and a photo of her newborn baby boy, Kenna.
She wrote a heartfelt caption thanking God for a healthy baby boy and expressed her gratitude towards her partner, and titled him a King as well. 
The new father, Pokora, also shared the news on his Instagram with a black-and-white image of himself holding his baby boy.
"Welcome my son … Our little Kenna is doing well and his mom has once again been amazing. Everyone is in great shape," he wrote in his caption in French. 
Milian on Parenting during COVID-19: 'It's a Blessing in Disguise'
Last year for many, the corona pandemic was a difficult period, but for RnB star and proud mother Milian, it was a "blessing in disguise." Millian had her first son in January last year, and during that period staying at home certainly wasn't an order. 
But a few months later, Milian realized that she would have to raise her newborn son during changing times, but for the new mother, rather than find it challenging, she saw the silver lining.
The singer admitted that going back straight to work after having her son would have made her feel guilty about not spending time with her son. 
She opened up to E! News that she was getting calls about auditions within a week after having the baby, but the pandemic allowed her to enjoy motherhood and spend quality time with her family.
Her boyfriend, who was scheduled to be on tour and perform for sold-out crowds, also got to raise their newborn son as a family.
It's our first child together, and I'm raising my child for the first time with his dad from the beginning, and it's really special to me. This is what life is all about, and I don't mind the break. 
Pokora Was in Hot Water for Making Racially Insensitive Post about Milian's Daughter
Although Milian assured her followers that Pokora was a great father in her caption, people had their reservations when they saw Pokora's Instagram story last year.
In the video, Pokora was filming Milian's firstborn Violet Madison's hair in Bantu knots. He added the microbe emoji and pointed to her hair, apparently comparing her hair to a microbe.
Many people were offended by Pokora comparing Violet's hair to a virus or a disease, especially during the COVID climate. 
The Shade Room uploaded Pokora's story on their Instagram and reported the situation where the comments section was filled with criticism, but many came to Pokora's defense.
Joseline Hernandez, Love & Hip Hop star, commented saying, "White people jokes. Her hair looks beautiful," but another follower wrote, "People are so sensitive. He cant even clown with his own family."
We cannot vouch for Pokora's intention, but we do hope Pokora is on his way to becoming a better stepfather for Madison.
.