Choi Jin-Hyuk Has His Set of Requirements for a Girlfriend — Relationship History
Choi Jin-hyuk girlfriend requirements narrow down any girl's chances!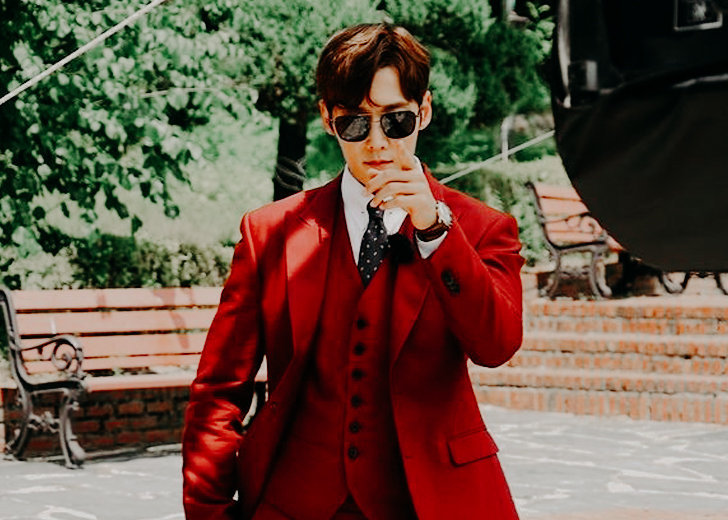 Actor Choi Jin-hyuk revealed his interest in dating on an episode of JTBC's Let's Eat Dinner Together after being completely absent from the relationship scene since 2013. 
The Heirs actor has been fortunate in his career and has currently declared his interest in dating. However, he has his own set of requirements for a relationship.
Choi Jun-Hyuk on Dating Co-star
In 2012, while filming his drama My Daughter the Flower, Choi Jin-hyuk started dating his co-star Son Eun-seo.
The actor officially confirmed their relationship in June 2012 through a tweet. Apologizing that he couldn't inform his followers early, he affirmed they were dating. He also mentioned that he was happy to share his days with the actress. 
We are dating, as many of you have already heard in the reports. It somehow became that the scandal came first and our explanation second, but Son and I truly care for one another, and I'm happy every single day I spend with her.
Following the announcement, the duo posed for a picture wearing matching cozy yellow jackets together. 

Choi Jin-hyuk and Son Eun-seo wear matching jackets circa 2012. (Source: Channel Korea)
As the saying goes, "all good things end," the charismatic couple broke their bond in January 2013, after being together for almost eight months. The primary reason behind the split was their busy schedule.
Almost after a year after the breakup, in an interview with SBS, the actor commented, "I think the case of dating your main co-star while filming a drama is unusual."
The Way To Choi Jin-hyuk's Heart
The charming bachelor has been vocal about qualities he prefers in his girlfriend. 
He makes sure to stress his preference for someone with a good image alongside a cute persona. In an interview with SBS, he jokingly mentioned how he doesn't prefer skinny girls. 
I like women who have a pure image and cute charm. I would like her to have a personality filled with "aegyo" (cuteness). Of course- only in front of me.  I don't like skinny girls.
During his guest appearance in one of the live broadcast shows, the star of Justice mentioned his dislike for fish. When the anchor jokingly asked how he would cope up with a girlfriend who would make him eat fish daily, he jokingly replied, it would be a hard choice to maintain their relationship. 
He Is Serious Regarding Relationship
Talking about ideals, on several occasions, and in interviews, Choi Jin-hyuk has mentioned his attitude towards a relationship.
The dashing bachelor shares how he is an all-in-or-nothing kind of person when dating. He does not like relationships that do not have a future or take ample time to set in. 
Choi Jin-hyuk also mentions that he is ready to keep the partner on the highest level of priority once in a relationship and would prefer it to be the same way around. 
I belong to those who will go all in in a relationship. I would push other things aside, and just focus on my partner. I also wish for my partner to be the same. I don't like relationships that are slow to boil.
When he appeared on an episode of Entertainment Weekly, the host addressed him as a kissing expert because of his success in romantic comedies.
Apart from his professional on-screen romances, the charming actor is quite an old-school romantic guy in his private life. He talks about how he values courtesy in a relationship and needs to see his partner every day, even if it is for a short time. 
Now that the actor has openly revealed his interest in dating, we wish him the best.