Catherine Zeta-Jones Shares a Heart-Warming Birthday Post for Daughter Carys's 18th Birthday
Carys Zeta Douglas, daughter of actress Catherine Zeta-Jones, turned 18 on April 20, and the actress took to her Instagram to wish her with a heartfelt post.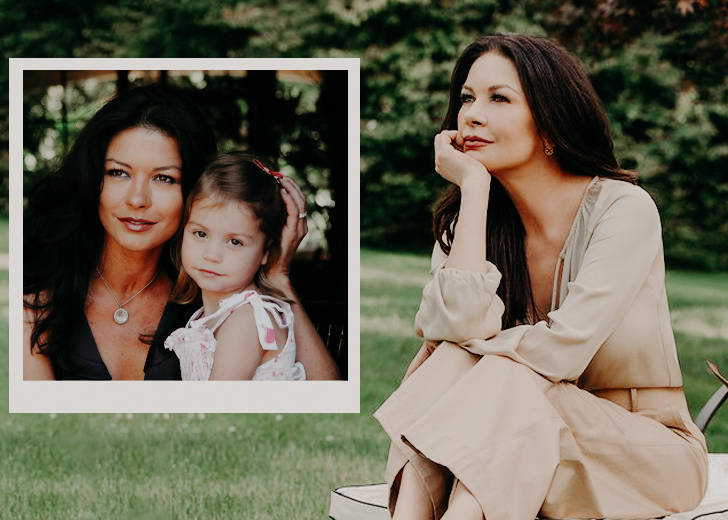 Catherine Zeta-Jones has been married to Michael Douglas since 2000. The duo shares two children together — Carys Zeta Douglas and Dylan Michael Douglas. 
Zeta-Jones, who shares an uncanny resemblance with her daughter, took to her Instagram to share a post wishing her daughter on Carys' 18th birthday on April 20. Along with the actress, Michael and Dylan also wished Carys via their Instagram. 
Carys' 18th Birthday
Zeta-Jones took to Instagram to celebrate her daughter by sharing a heartwarming post with her on her birthday. 
With a heartfelt caption, the actress thanked her daughter for the joy that she brings. Zeta-Jones posted a series of pictures. The photos comprised a throwback of herself and Carys, a beautifully edited photo of her daughter in a floral swimsuit, and a screenshot of a text exchange between the two that they had that morning which she had mentioned in her caption. 
The caption further gushed how kind and beautiful her daughter was with an insurmountable sense of humor. Zeta-Jones concluded by saying that she loved her very much and joked that her Japanese needed some work.
Carys also showed her love by replying on the post by thanking her mother for everything she had done for her. 
Her father Michael Douglas had also posted about it on his Instagram with a picture. In the caption, he wrote about how he was of her and the woman she was turning into. To which Carys replied by saying he was her no one inspiration and she loved him very much.
Not only the parents her brothers too had posted about it as well. Her own brother Dylan shared their picture with a quote from Winston Churchill talking about her birthday not being an end but a beginning.
Her stepbrother, Cameron Douglas, who is the son of Michael and film producer Diandra Luke also wished through his Instagram.
The Douglas Family 
This is not the first time the actress has posted about her children on her Instagram. Just recently she had shared a wholesome video of her daughter playing with her puppy on her Instagram. 
On Thanksgiving, she shared a picture of the whole Douglas family, including Michael, Dylan, and Carys, along with Michael's son from his previous marriage, Cameron, and his girlfriend, Viviane Thibe.
In an interview with Today, on April 13, Zeta-Jones complimented her children. She talked about them being extremely bright and informed that they were both studying history and politics and joked that they were smart just like her. 
The Mask of Zorro actress also encouraged her kids to follow whatever career they wished to do, for their happiness's sake.  
Following Zeta-Jones and Michael's footsteps, Cameron, Dylan, and Carys have been carrying their family legacy of being in the movie industry. Cameron has acted in various movies like Wonder Boys, It runs in the Family, and Loaded.
Dylan and Carys are also involved in the industry but have not been established. However, they have been involved in theater camps intending to enter the field in the future.