Candace Parker's daughter has been there for her mother after split with longtime husband
Basketball player Candace Nicole Parker found love and support from her daughter after separating from her ex-husband Shelden Williams.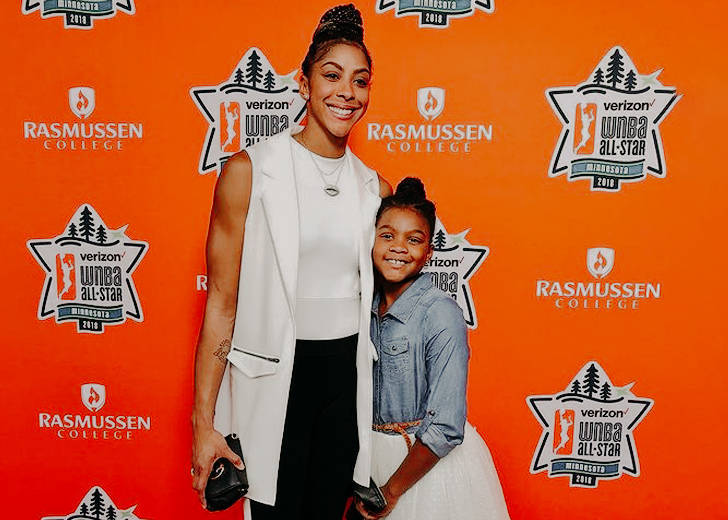 Candace Nicole Parker, a basketball player for the Chicago Sky of the Women's National Basketball Association (WNBA), separated from her ex-husband Shelden Williams [also a basketball player] after seven years of marriage when Williams filed for divorce in November 2016.
The former pair, who had tied the knot on November 13, 2008, cited "irreconcilable differences" as the reason for their divorce.
Their divorce became a more prominent subject of talk when it was known that the former NBA player had demanded spousal support from his ex-wife Parker and also wanted her to pay his attorney's fees.
To put the matter to bed, Parker indeed agreed to pay an alimony amount of $400k. They also sold their former home in Encino, California, for $3.75 million and divided the profits.

Candace Parker, her ex-husband Shelden Williams, and their child Lailaa. (Photo: Slam)
Through it all, the one person who stood by Parker's side was her daughter Lailaa Nicole Williams, whom she gave birth to on May 13, 2009.
And although the divorce was finalized with an agreement of joint legal and physical custody of their daughter, the little one lived with her mother.
Moreover, Parker feels blessed to have her daughter by her side. Speaking to the Undefeated outlet in May 2018, the St. Louis native expressed her daughter had played an essential part in her career. 
I like to say my daughter chose me. I feel like I'm lucky from that aspect that she's in such an important part of my career.
She further referred to her daughter as "a really cool daughter." She added, "That's my best friend. I know she's growing up, but I hope to continue to remain close with her because she's a special kid."
And after the divorce, the mother-daughter duo's camaraderie has been seen during public events and through the WNBA player's Instagram handle. In a recent instance, on February 2, 2021, Parker candidly wrote about the relationship she shared with her daughter on Instagram.

Candace Parker and her daughter Lailaa. (Photo: Instagram)
In the post, she shared a photo hugging her daughter and thanked Lailaa for always being by her side. She wrote:
Thank you to my friends and family for always being there after a tough loss or to celebrate the big wins. To my kid, Lailaa, we've grown up together and I appreciate YOU. Thank you for always being by Mommy's side.
Similarly, the basketball player had also posted an adorable snap with her daughter on December 13, 2020. In the picture, Lailaa leaned her head on her mother's shoulders as Parker smiled in delight.
In the post's caption, Parker wrote, "My heart might explode.... this kid right here THIS KID RIGHT HERE...I love her."
The well-wishers have also dropped appreciative words for the mother-daughter duo in the post's comment section. One commented, "Awww this so cute...mommy and daughter." 
"Omg! I can't believe she's this big now!!! I guess I didn't realize how much time has passed since she attended Chalk Preschool! Hope you guys are doing well," another commenter wrote in a surprising tone.