BTS Army Will Be Lovin' It As McDonald's Brings BTS Meals This May
McDonald's special 'BTS Meal' is making its way to all ARMYs across the globe.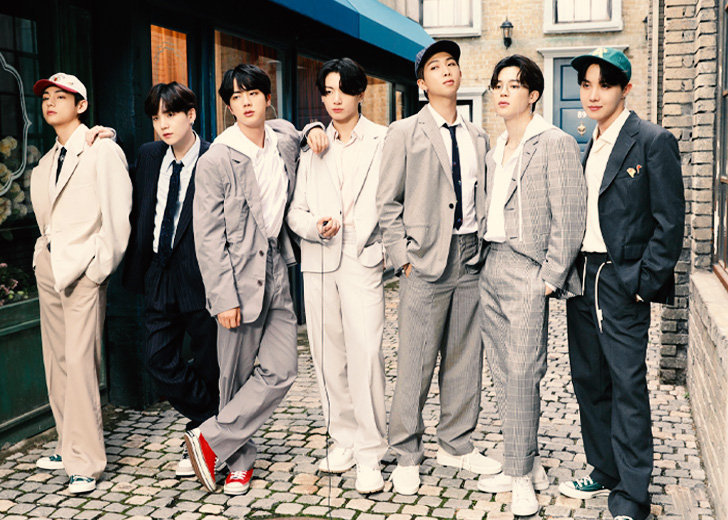 McDonald's special 'BTS Meal' is making its way to all ARMYs across the globe.
McDonald's recently sent fans into a frenzy as it revealed its newest celebrity meal: an all-exclusive BTS meal belonging to none other than global icons, The Bangtan Boys. 
'BTS Meal' Will Be Available from May 26, 2021
McDonald's took to their official Twitter handle on April 19, 2021, to announce their collaboration with BTS as they shared a picture of special French fries making the band's logo. 
The meal will be available to all the McDonald's lovers and BTS Army from May 26 (USA) through June 25 (Indonesia) across 50 countries on six continents.
The United States, India, Austria, Brazil, Canada, South Korea, Mexico, Malaysia, Macau, Hong Kong, etc., are some countries where the special menu will be made available.
The special 'BTS Meal' in the United States includes a 10-piece Chicken McNugget order, a medium order of Classic McDonald's French fries, a medium Coke, and special Sweet Chili and Cajun dipping sauces inspired by the McDonald's in the K-pop icons' native South Korea. 
BTS Shared Their Excitement over the Partnership
BTS expressed their excitement about working on an exclusive McDonald's meal in an official statement released by a representative of Big Hit Music on April 19, 2021.
In an official statement published by PR Newswire on April 19, 2021, Morgan Flatley, Chief Marketing Officer, McDonald's USA, also had encouraging things to say about the boy-band sensation, who continue to make headlines around the world with their mainstream success.
BTS truly lights up the world stage, uniting people all across the globe through their music.
He further explained that when the BTS signature order debuts on their menu next month, they are excited to get customers even closer to their favorite band in a way that only McDonald's can—through their delicious food.
McDonald's Previous Collaborations with Artists Were Successful
It is not the first time that the multinational food company has collaborated with celebrities. McDonald's has previously partnered with artists such as Travis Scott and J Balvin on unforgettable meals that have proven to be their best-selling items. 
The Scott partnership was credited with boosting revenue in September 2020. McDonald's claims that the meals together drove profits in the second half of the year. 
With the fast-food chain bringing in enormous amounts of money from its unique celebrity meals in the past year, a BTS collaboration seems to be a guaranteed win. If the "Travis Scott Fortnite Burger" (Travis Scott meal) caused such a stir, one can only imagine the mayhem that awaits on May 26. 
BTS has over 34.6 million followers on Twitter, 40 million on Instagram, and 31.8 million on TikTok. The young K-pop group was also the best-selling act of 2020, according to BBC News.