Bill Pullman Has an Honorary Doctorate from MSU — Know about the Actor's Educational Background
Actor Bill Pullman has accumulated several academic degrees throughout the years and an Honorary Doctorate from Montana State University.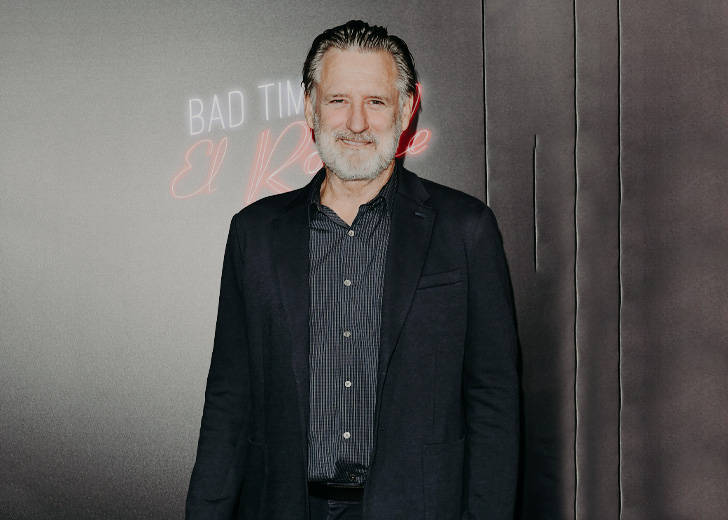 Besides having a successful acting career, American actor Bill Pullman also has an Honorary Doctorate in Fine Arts from Montana State University (MSU).
While the actor has marked his worth in Hollywood through his wonderful acting, he has also left a great impression in the academic field. 
Pullman was born in an education-savvy family to a physician father and nurse mother, which might have something to do with his penchant for education.
In 1971, Pullman graduated from Hornell High School. Expanding his education, he joined the State University of New York (SUNY) at Oneonta in the 70s. After majoring in SUNY's theatre arts, he went for another degree and enrolled in the University of Massachusetts- Amherst. He then graduated with a Master's degree in Fine Arts (in theatre and directing) from the university. 
After completing his education, the actor pursued acting in 1986 and has become a well-known face in the industry ever since. Since his first movie, Ruthless People, he has now been part of numerous films, television series, and stage performances. 
Pullman has bagged seven awards to date for his profound work in acting. Among his works, he is most known for Spaceballs, The Accidental Tourist, Sleepless In Seattle, Casper, Independence Day, Lost Highway and Lake Placid, and The Sinner.
Moving forward with his academic degrees, Pullman served at Alfred University, New York, for several years. Honoring his praise-worthy work in the entertainment industry and his contributions to the university, the university board granted him a Doctorate in Fine Arts, honoris causa, in 2011. 
Adding to his academic achievements, Pullman went on to become an adjunct professor at MSU in Montana. His professorial stint left an impressive impact on his students, something they speak proudly about.
"He was, as I know he still is, insightful, encouraging, extremely intelligent, creative and full of boundless energy," remarked one of Pullman's students.
The university recognized the aspiring actor's contribution and, in 2018, he was bestowed upon with an Honorary Doctoral degree in Arts. The university's dean mentioned Pullman to be worthy of the honor because of his incredible influence over the years and representing his university in the competitive world of entertainment.  
"Bill Pullman's ties to Montana give inspiration to those students we teach every day who wonder whether they have enough to survive the competitive world of film, television and production," said Smith, the MSU dean.