Amy Corbett: Some Facts to Know about LEGO's Design Expert
Know more about Amy Corbett, one of the judges in 'Lego Masters USA.'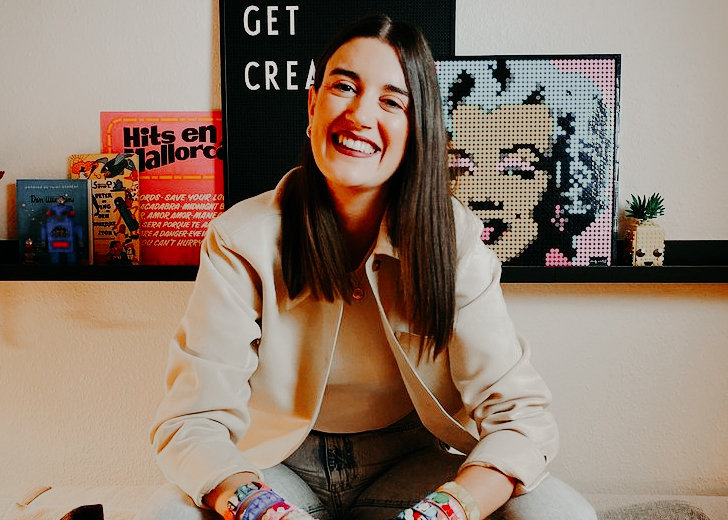 Amy Corbett, or Brickmaster Amy, is set to return as one of the judges in the second season of Lego Masters USA. But how much do you know about this creative force behind LEGO?
Where Is Amy Corbett From?
Amy Corbett is originally from Scotland. She was born and raised in Uplawmoor, a small village outside of Glasgow.
She was a creative person from the very beginning. She 'loved being creative' when she was studying at Eastwood High School in Newton Mearns, she told Glasgow Times.
Studied Encompassing Both Arts And Maths And Science In College
Corbett enjoyed both drawing and arts and maths and science when she was little. And she knew she would love to study something which would encompass both those fields in college.
Things fell perfectly in place for her as there was a product design engineering course run jointly by the University of Glasgow and Glasgow School of Art.
From there, she got her Master's in Engineering in Product Design Engineering with Honors of the First Class in 2012.
Active In Volunteer Works
Corbett also devotes a lot of her time doing volunteer works. Her LinkedIn reveals she worked as a full-time volunteer for International Red Cross in Fiji in 2007 and a local NGO named Gantsi Craft in 2008.
Then in 2011, she volunteered as a Design Engineer for Engineers Without Borders UK. For four months, she worked alongside a civil engineer in Uganda to build village-level processing stations to allow local coffee farmers to process their crops, among other things.
Further, she is still the Co-head of the Events Team for TEDxAarhus.
Senior Design Manager And Product Lead At The LEGO Group
Before landing her gig at the LEGO Company, Corbett held only one job. She was the director and designer at Buggage Ltd between October 2012 and May 2013.
Then, one day, a friend suggested she try working for Lego. She took the suggestion, applied for a job, and got it. That was back in August 2013.
She climbed through the ranks at Lego, starting out as Senior Designer, then jumping to Design Manager. And now, she's the Senior Design Manager of the company since August 2019.
Besides this, she also helped design the Lego Friends product range and even worked on The Lego Movie 2: The Second Part.
Now, she's working on Lego Dots, a new project, and appearing on Lego Masters USA.
Never Thought She'd Be On TV
Of course, she's now on TV while working on the show. But she never set out to achieve that.
While answering a question from someone in an Instagram Q&A session, Corbett revealed that she never thought she'd be making toys with Lego, let alone appearing on a TV show about Legos.

Screen capture of Corbett's Q&A On Instagram (Photo: Amy Corbett/Instagram)
But she did say that many of the best things in life aren't planned. And that had been the case for her, too.
Lives In Denmark
The LEGO Group's Headquarters is in Billund, Denmark. And as the Design Lead for the company, Corbett is also situated in Denmark.
She lives in Aarhus, which is about 100 kilometers Northeast of Billund. She cycles around the small city and also does some paddleboarding. Traveling is also one of her interests.
Would Be Building Bigger Things If Wasn't A Toy Designer
In the same Instagram Q&A, another person asked what she would be doing if she were not such a good toy designer.

Amy Corbett answers a question about her hypothetical career if not for toy designing (Photo: Amy Corbett/Instagram)
In response, Corbett first said she felt lucky to have found her calling in designing toys. Then, she hypothesized that if she weren't doing what she is, she would probably be still doing 'something creative' like an architect.
Her Favorite Celebrity To Build LEGO With
In an interview with Decider in February 2020, the 'Lego Masters USA' host was asked if she had in mind any celebrity she would like to build LEGO with.
She picked Ed Sheeran, pointing out that the singer was a big LEGO fan and thought he could 'make something pretty cool.'