Alisyn Camerota — Facts You Need to Know about the Award-Winning CNN Anchor
Facts about Emmy-Award winning anchor Alisyn Camerota.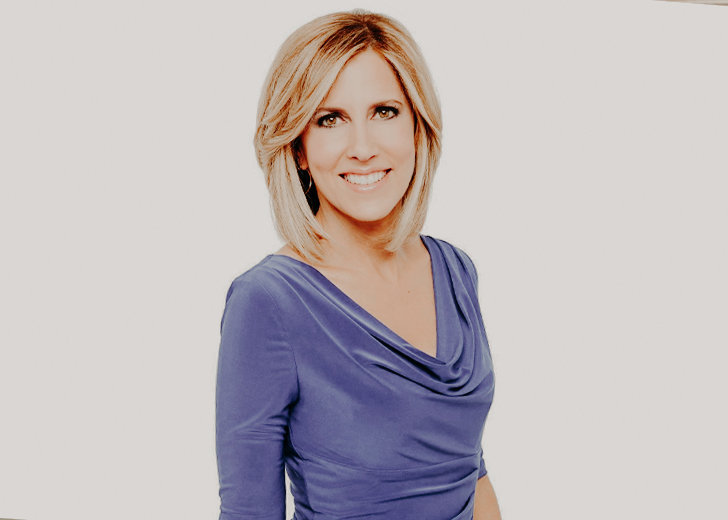 Alisyn Camerota is the co-host of CNN Newsroom from 2 to 4 pm alongside Victor Blackwell. In her three-decade-long career as a journalist and anchor, she has worked for multiple networks and reported national and international news.
Here are some facts about the award-winning CNN anchor.
Mom Was A Drama Teacher
Camerota has expressed her love for plays and the theater on multiple occasions. She was introduced to the world of drama by her mother, who was a high school drama teacher.
The anchor shared that her mother included her in plays when she was a kid. Even after growing up, her love for the craft never faded.
Camerota serves on the board of Dream Yard, a program that uses art to bring positive changes to students, schools, and the community.
Also An Author
Though Camerota is most recognized for her contributions to journalism and her TV presence as an anchor, she is also an author. Her book, Amanda Wakes Up, was published in 2017.
The book provides an insight into the politics and journalism of the newsroom while also painting a picture of the struggles and sacrifices someone working in the industry makes.
Even though Amanda Wakes Up was Camerota's debut novel, it enjoyed great success. National Public Radio named the book one of 2017's best books and Oprah Magazine rated it a must-read. The veteran journalist is working on another memoir.
Emmy Award Winner
Camerota is an extremely accomplished news personality with multiple awards to her name. She won an Emmy Award for her news coverage of the arrest of Roger Stone. She is also the recipient of the prestigious Edward R Murrow Award and most recently, won the John S. Carroll Journalist of the Year Award.
Aside from her contributions to journalism through her coverages, she is also working with the News Literacy Project to equip youths with the tools and skills necessary to filter genuine news from the rest.
Struggled With Infertility
Camerota is married to Tim Lewis and the two are parents to three children. But for a long time, the duo had problems with conceiving naturally. She shared her experiences with Self in 2010.
The CNN Newsroom anchor revealed she had hypothalamic dysfunction, which made her ovulation cycle out of sync. So, in order to have kids, she and her husband opted for Clomid, intrauterine insemination, and finally, in vitro fertilization.
Because of the procedures, she got pregnant twice but miscarried on both occasions. Camerota admitted it was extremely stressful, but thankfully, her husband was very supportive and was open to adoption.
Camerota's fourth IVF cycle resulted in another pregnancy and she gave birth to twin daughters — Francesca and Alexandra on March 25, 2005. She announced she was expecting another child a year later and gave birth to her son, Nathaniel, on January 4, 2007.
Salary & Net Worth
Throughout her career, Camerota has worked for ABC, NBC, Fox, and CNN among other channels. She has also covered many important events including Hurricane Maria, several elections, the Trump presidency, and the Brussels terror attacks.
Camerota has had a very successful career and is a well-known news personality. According to Celebrity Net Worth, she has a salary of $3 million and a net worth of $8.5 million.