Alexi McCammond laments the struggles she and her parents have gone through as an interracial family
Alexi McCammond is among the many people in America belonging to an interracial family. Her article in Bustle has highlighted the fears and trauma faced by interracial children growing up.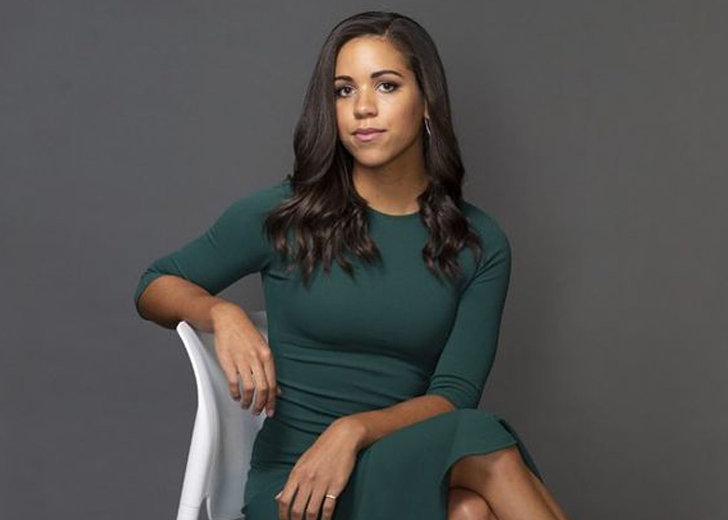 Alexi McCammond, a political reporter at Axios, is one of the many people in America belonging to an interracial family. Her article 'I Think Of My Dad Whenever Police Kill A Black Man' has highlighted the fears and trauma faced by interracial children growing up in America. 
The political reporter has been outspoken about incidents of racial discrimination.
A Plainclothes Police Officer Pulled Her Dad over
McCammond points out in her Bustle article that the thought of her dad's safety plagued her mind for many years. In particular, the reporter shared how a plainclothes police officer once pulled over her dad for driving around a white neighborhood with her mother, who happens to be a white woman. 
She mentioned the police officer did not provide any reason for his rude behavior. And instead, he demanded her father to provide the car's bills and her mother's identity. The police, according to her, even threatened to put him behind bars for no apparent reason.
The political reporter also empathized with the parents and families of all the innocent victims of police brutality. She expressed that whenever she came across news about an unarmed black man being shot, her mind dwelled upon the fear that it could've been her father.
Following George Floyd's shooting, the reporter posted a picture on her Instagram handle on June 2020. The picture dates back to when the reporter was a kid and features her father, carrying her with a big smile across his face.
However, this jolly picture is followed by a heartbreaking caption that expressed her concern on how her dad might have received the same fate as George Floyd and is still prone to. This, she said, was what kept her up all night.
Change Of Career Paths
McCammond is the recipient of the Guildford's student scholarship and received a scholarship worth $60,000 from the University of California to study Sociology, Romance Languages, and Literature.
She initially had plans to study biology and become a doctor. However, fate took a turn when her father lost her job, and she decided to go with the scholarship.
The savvy political reporter harbored interests in the medical field since the age of 4. But when it was her time to attend college, her father lost his manufacturing job, and the family was facing a financial strain.
Not losing hope, McCammond applied for scholarships and thankfully landed a scholarship at the University Of California for subjects not quite similar to her interest. However, she pulled through and made the best out of her circumstances. 
The reporter started her first job as an intern political reporter at The Gate, an online publication at the University of Chicago and as a freelance political writer for Cosmopolitan. 
After graduating, Alexi started her job as a political and news reporter at Bustle. She then made her way up to the position of associate News Editor in no time.
She resigned from Bustle in 2016 and is currently working for Axios as a national political reporter and deputy news desk editor.