Albert Pirro's Death-Related Queries Are Actually Baseless
The Arts Of Entertainment, an obituary blog recently released an article regarding Albert Pirro's death. However, the information seems to be false as there has been no other coverage regarding the famous New York attorney's passing.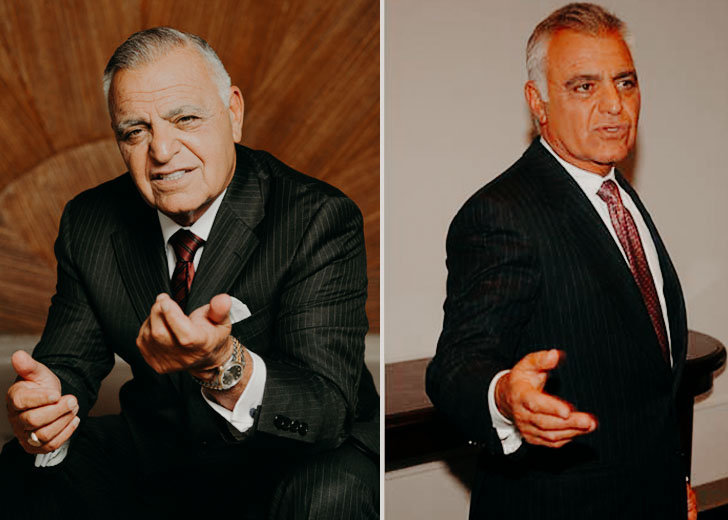 The famous New York attorney, Albert Pirro came into attention recently when The Arts Of Entertainment released an article regarding Pirro's obituary. According to the article, information about his death was released across social media on October 31, 2020.
However, the information is most likely false as there has been no news about Pirro's death. Even Pirro Group's page about him does not contain any details or indications of his passing or cause of death. Given how much spotlight he received over the years and his ties to famous personalities, it is highly unlikely that his death wouldn't be covered.
Truth Behind Albert Pirro's Obituary
The Arts Of Entertainment is a WordPress blog that mainly reports on obituaries and has recently covered the obituaries of James Cook and Zelene Blancas among many others. The source covered Albert Pirro's obituary on November 1, 2020. 
In the article published by The Arts Of Entertainment, there is no concrete evidence and information regarding Albert Pirro's death. On top of it, there have been no obituaries written by any other reputable sources.
The closest results for queries regarding Albert Pirro's obituary would be that of his mother, Caroline Pirro's obituary in Lohud. She passed away on April 11, 2008, while her husband, Albert James Pirro passed away on January 9, 1994.
Albert Spent 11 Months In Prison For Tax Evasion And Conspiracy
Pirro worked as an attorney for decades and during those times, he has been involved in a fair share of unsavory events. The biggest among these was in 1999 when he was indicted for tax evasion and other charges which led to him being imprisoned for eleven months.

Albert Pirro with his wife, State Judge Ferris Pirro (photo: The Journal News)
Albert Pirro was indicted of tax evasion and tax conspiracy by the Southern District of New York on February 23, 1999, for a total of 33 counts. According to Heavy.com, Pirro was accused of passing off $1.2 million worth of luxury items like expensive vehicles, real estate properties, and artwork as business expenses.
The New York attorney was found guilty and sentenced to 29 months in federal prison. Of the 29 months, Pirro served 11 months of his sentence.
Pirro issued a public apology to his wife, Jeanine Pirro for the event saying he had imposed difficulties on her and tarnished her stellar record.
"I clearly did not fulfill my responsibilities to make a diligent enough effort to disclose my tax returns. To my wife, Jeanine, I would like to publicly apologize for the difficulties which I have imposed upon her in carrying out her professional aspirations, as well as tarnishing her stellar record."
He Was Married to Jeanine Pirro
Pirro was married to former New York State judge, television host, and author Jeanine Ferris Pirro. The two met when they were in Albany Law School and got married in 1975. Together, Albert and Jeanine have two children, son Alexander (born 1989) and daughter Cristine (born 1985).
The two separated in 2007 but their divorce was only finalized six years later in 2013.
Albert Pirro Has A Daughter From Extramarital Affair
Other than Alexander and Cristine, Pirro also has another child, a daughter named Jaclyn Marciano. According to the New York Post, Pirro had Jaclyn with his former mistress, Jessica Hutchison.
Reportedly, Albert and Hutchison had a nine-month affair in 1981 when she was working as a paralegal at a Florida law firm. Hutchison said that she was under the impression that Pirro was separated from his wife.
The two separated after she was pregnant and Pirro told her to get an abortion. 
According to New York Posts' article in August of 2005, Pirro was grandfather to two grandsons through Jaclyn.