The Miz and Wife Maryse Appear Annoyed with Their Relative in 'Miz & Mrs' Clip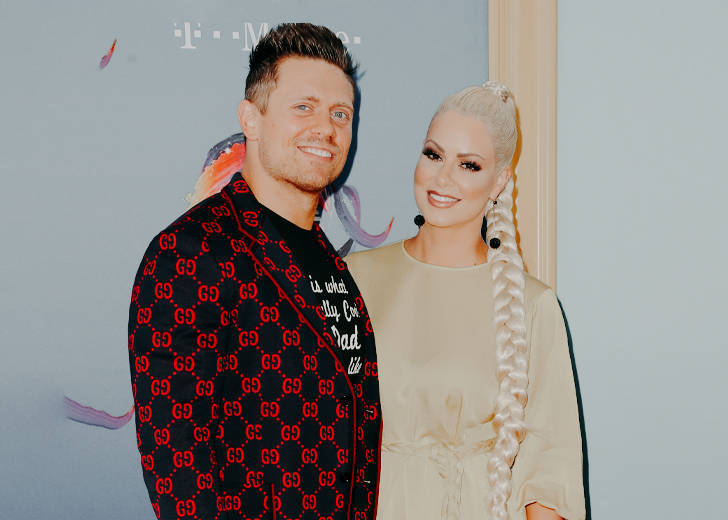 The reality star couple Michael Mizanin and Maryse Ouellet have been busy promoting the new season of their show Miz & Mrs on all their social handles. In the process, fans have been privy to some clips from the upcoming season. 
The couple is busy raising their children with some help from a relative, Barb. While it was helpful at first, it turns out Barb went a little overboard.
Barb's Obsession
In a recent tweet from their official handle, the missus shared her experience of having a helping hand around the house. She was genuinely pleased with having Barb cleaning up around the house, at least in the beginning. 
However, as time went by, the couple realized that Barb's behavior was actually obsessive. She was out cleaning anything and everything all the time with no regard for personal space. 
The video showed how Barb would barge into Ouellet's bedroom and even her shower while she was using it.
Things around the house were so dire that the missus even considered going on a "babymoon," to which The Miz declined. Although that was all that the fans could gather off the one-minute clip, the star couple has a whole season of drama set to air on April 12.
Two Babies In Just As Many Years
The reality show Miz & Mrs started as a spin-off to Total Divas and documents their journey to becoming first-time parents. The adorable couple is parents to two beautiful children: Monroe Sky and Madison Jade.
In a People exclusive, the Total Divas alum got candid about her journey of becoming a mother to two children in just as many years. She got pregnant with Madison when little Monroe was just eight months of age. 
I was just getting back to feeling like myself physically and looking like the way I used to. And then I got pregnant right away.
A Busy Two Years For The Couple
In the same interview, the reality star expressed how it took time to find her way back to her old self after the pregnancy. 
It takes nine months to make a baby, it takes nine months to [bounce back]. That's true — sometimes longer.
As surprising as it might sound, raising two toddlers wasn't the only big change that the couple went through in the last couple of years.
The upcoming season of the reality show will let fans relive the couple's relocation back to LA from Austin while the wife was pregnant with their younger offspring. 
The couple has to be there for their respective in-laws — his dad and her mom — which, as the 39-year-old pro wrestler puts it, is "like having four kids."
Despite all of that, the couple is still going strong and is all set to entertain fans with yet another season of marital bliss.