Nigella Lawson's Childhood — Her Relationship with Her Father and Mother
Nigella Lawson had a strained and abusive relationship with her mother.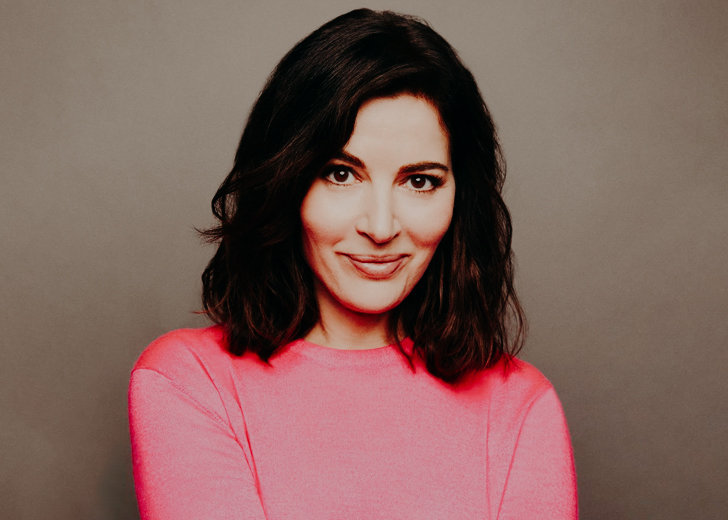 Nigella Lawson has been among some of the most known cooking personalities for the past three decades.
Her unique approach towards cooking and food has left a noticeable mark in the world of cooking shows and recipe cookbooks.
While most people might know her as a culinary expert who has graced television for years and are familiar with her love for food, the story behind why she loves cooking is a much more complex story.
Back in 2012, Lawson revealed she had a terrible relationship with her mother, which contributed to her current outlook on food and life.
Lawson and her mother, Vanessa Salmon, had an extremely complicated and abusive relationship. The chef says her mother didn't like her in particular, maybe because her father doted on her.
She was funny but depressed and so sensitive to noise. The sound of a plastic bag being crinkled would send her deranged. She'd shout at all of us and say, 'I'm going to hit you till you cry', and so I never would cry. I still don't.
Lawson further shared that it wasn't her mother doing so on purpose, but a result of her hot bloodedness.
Similar situations occurred enough times that she and her siblings — brother Dominic and sisters Thomasina and Horatia — could sense their mother's foul mood immediately.
Though Salmon loved cooking, she didn't eat much of what she loved until the last few weeks of her life, right before she passed away from liver cancer at age 48.
Lawson says her attitude towards food is her way of overcoming the negative experiences of her childhood.
My attitude towards food is such a repudiation of her [Salmon], a triumph over her, thinking, 'I'm not going to play that game. I'm not going to be that thin.'
Relationship With Father
Unlike her strained and abusive relationship with her mother, Lawson shared an excellent bond with her father, Nigel Lawson. She was her father's favorite and was even named after him.
Lawson described her father as a relaxed parent, who would congratulate her on being a terror at school but well-behaved at home.
She also shared that her father encouraged her teenage self to drink whisky with him when she was studying for her A-levels because he preferred to drink in someone's company.
Lawson Lost Her Sister And Husband To Cancer
Lawson was one of four children. Her sister Thomasina died of breast cancer at age 31. At the time, Lawson was nine months pregnant with her first child.
But her mother and sister weren't the only ones whom she lost to cancer. The celebrity chef also lost her first husband, journalist John Diamond to throat cancer in March 2001 when he was 47.
The two first met in 1986 while working on The Sunday Times.
They tied the knot in Venice in 1992 and welcomed their first child, daughter Cosima Thomasina Diamond in December 1993.
She and Diamond also gave birth to son Bruno Paul Diamond in June 1996.