Michelle Monaghan on Working Alongside Robert Downey Jr and Role in Marvel Projects
Michele Monaghan feels blessed to have worked with Hollywood A-listers such as Robert Downey Jr. and Tom Cruise. The actress recently revealed what she really thinks about working in Marvel projects.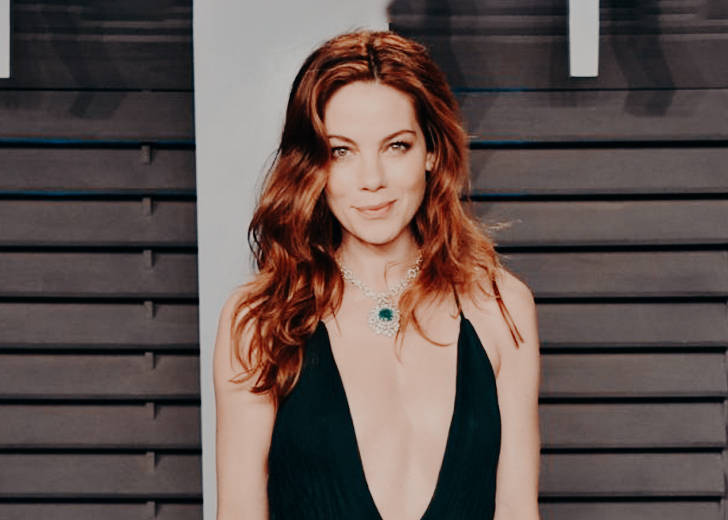 Michelle Monaghan has gone from strength to strength after she acted in the action-comedy Kiss Kiss Bang Bang which was released in 2005. The rest is history as she has starred in many prominent Hollywood movies after that.
She has got opportunities to work on some of the biggest projects in Hollywood. These include Mission Impossible III with Tom Cruise, Mr. & Mrs. Smith with Angelina Jolie and Brad Pitt, and North Country with Jeremy Renner and Charlize Theron. 
Kiss Kiss Bang Bang- A breakthrough For Michelle Monaghan
The film was a turning point in her acting career as she got her first major role and acted opposite the likes of Val Kilmer and Robert Downey Jr. Monaghan recently spoke about her working experience with Cruise and Downey Jr. in a candid interview with Looper.
The actress gushed about Downey, saying her role in Kiss Kiss Bang Bang boosted her acting career. She also learned a great deal while acting opposite such big stars.
Monaghan shared how Downey taught her to do improvisations in many scenes of the film. She feels it has been the most memorable experience for her, for which she will always be grateful.
The film revolves around a struggling actress played by Monaghan, a struggling actor (Downey Jr.), and a private detective (Kilmer). All three characters get tangled in a murder mystery. Romance, twists, turns, and betrayal make the film wholesome.
Monaghan On Acting Opposite Downey Jr. In Marvel Projects
Downey Jr. has now transitioned into working in projects such as Marvel Cinematic Universe and Iron Man.
When asked if she would also like to be a part of the Marvel films and what role she would like to portray, Monaghan excitedly agreed and said she would welcome such an opportunity anytime.
She revealed the team has been shooting in Australia where she is currently staying.
Her Acting Experience With Tom Cruise In Mission Impossible
Monaghan said Cruise is in a league of his own as there is no one else like him. She finds him to be the best.
The actress also feels blessed to have worked alongside extraordinary talents like Cruise. She has always looked up to him and enjoys working with him.
Monaghan feels Cruise is someone who can connect with his co-stars as a person and an actor. He can coax a fantastic performance from his co-actors as well. Monaghan says Cruise has helped to make her a better actor. 
She was seen in the franchise for the first time in Mission Impossible III as Tom Cruise's on-screen wife. However, her character Julia is now remarried and has her own life. It is unclear whether her character will reappear in the franchise.