Melanie Laurent's Film 'Oxygen's Premise Looks Similar to Ryan Reynolds Movie but with a Sci-FI Twist
Melanie Laurent's latest thriller 'Oxygen' has a plot similar to Ryan Reynold's 'Buried,' but with a sci-fi twist, as stated by the director Alex Aja.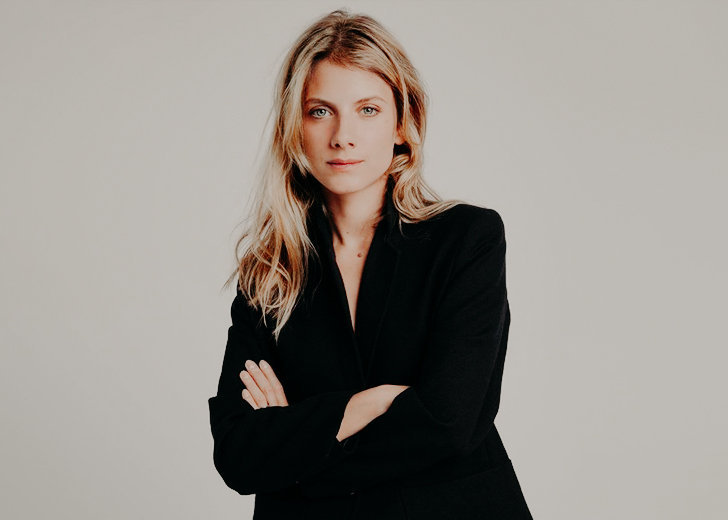 A woman wakes in a cryogenic chamber with no recollection of how she got there, and must find a way out before running out of air. Feel like you've witnessed a similar movie premise before? You're not entirely wrong. 
As seen in the teaser trailer released on Wednesday, Melanie Laurent plays the role of a woman who wakes up in a cryogenic unit without any recollection of how she got there whatsoever, or even who she is, for that matter.
All that, and she is in the presence of a morally questionable AI named Milo who refuses to let her out. Of course, the oxygen level is at the brink of exhaustion, ergo the title of the movie. 
The Inglourious Basterds star Laurent is an accomplished French actress, filmmaker, pianist, and singer. Her performance in the 2006 French drama Don't Worry, I'm Fine marked her rise to fame. She has also won two César Awards and a Lumières Award, and is revered in the French film industry. 
As for the movie, diIrector Alexandre Aja describes his new Netflix thriller as similar to Ryan Renold's movie Buried, from 2008, but with a sci-fi jaw-dropper. Earlier this year, Aja alluded his new movie as a sci-fi thriller "with an existential twist".
It is not uncommon for movies to wind up having similar plots, for which a prime example would be No Strings Attatched and Friends With Benefits. It just depends on individual preferences, ratings, cinemetography, and critic scores.
But before you even begin to compare the trailer to the French-language movie Buried, you ought to consider that Aja thought of that first, since that was one of his goals with Oxygen the very instant he read the script.
"It got me thinking of the best of Buried, but with a 28 Days Later twist."
Aja asserts that he was in it all the way; that he pictured himself waking up locked in an eerie cryogenic unit, trying to figure out who exactly put him there and why, and so he felt her desperation. Apparently, the 28 Days Later comparison isn't at all random, because Aja subtly insinuated that Oxygen will take "a big post apocalyptic and emotional departure." 
The French filmmaker Aja is popular for his movies that are full of blood, gore and violence, and the grotesque, such as Crawl or The Hills Have Eyes.
The fans who happen to like that genre of his, are likely to be disappointed to hear the director say that the story isn't super bloody. But he compensates for the lack thereof by describing the cryogenic dynamics as "a mystery box built like a labyrinth from which you have to escape," which is a rather intriguing and fascinating concept in itself. 
Initially, Anne Hathaway was assigned the project, before she dropped out and was replaced by Noomi Rapace. After the revamping the project and changing some details and having Alexandre Aja come on board, Mélanie Laurent was cast in the lead role in 2020. 
The producers on the film are Vincent Maraval, Brahim Chioua, Noëmie Devide, Gregory Levasseur, and Aja himself. It is set to be premiered on May 12 in Netflix.