Kimberly Elise — An Admirable Mother To Her Daughters
Kimberly is not only a stellar actress and a savvy businesswoman, but she is also a fantastic mother.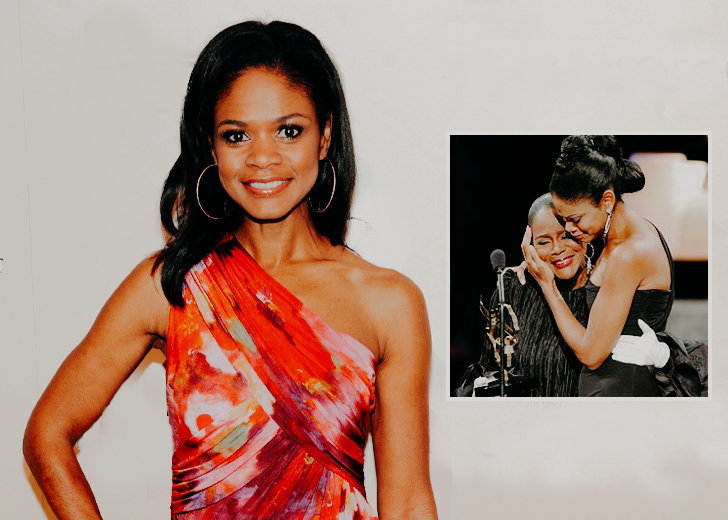 Kimberly Elise wears many hats.
She is an actress that made her film debut in F. Gary Gray's Set It Off and starred alongside Brad Pitt, Ruth Negga, Tommy Lee Jones, and Donald Sutherland in Fox's sci-fi adventure film Ad Astra as an astronaut tasked with saving humankind. 
The actress has earned 10 NAACP award nominations and won four for her roles in Diary of a Mad Black Woman, For Colored Girls, Gifted Hands: The Ben Carson Story, and the TV series Close to Home. Accolades aside, in 2019, she signed with Buchwald Talents for representation. 
Besides her acting career, Elise is also a businesswoman who runs her own natural beauty company, Kimberly Elise Natural Living, which she launched in 2014. She is the CEO of the entertainment company Jubilee Productions. Elise is also a mother to 2 daughters, AjaBleu and Butterfly.
Elise Is Very Close with Her Daughters
In a 2014 interview on The Wendy Williams Show, the actress revealed that she is very close with her daughters and confessed that they were very similar. She added that her daughters even gave her suggestion, guidance, and advice in her love life.
When Williams asked if she talked about her love life with the oldest daughter when she shared her own stories about her love life, the mother quickly agreed that she did.
Yeah. she helps me with mine. she definitely gives me advice and guidance
Elise also mentioned that her oldest daughter was studying writing in psychology, and she even contributes to articles on beauty, marketing, and travel for her mother's blog. In her 5 Lessons My Mother Taught Me article, she explains all the things she learned from her mother. 
In the article, the daughter talks about how she learned to pursue her dreams, have patience, own up to her responsibilities, and have fun in life. Elise is a fantastic mother who strives to influence her daughters positively. 
On Dealing with Loss
Elise has played many tragic characters who have endured hardships and come out stronger. Her life, too, has not always been easy. 
The actress married her late husband in 1989, and after 16 years together, the duo got divorced in 2005. Oldham had followed Elise to Hollywood all those years ago to support her dream of becoming a star. But 18 months after the divorce, Oldham passed away because of a massive blood clot. 
In 2009, the actress opened up to Essence about her divorce from Oldham, with whom she shared her daughters. Elise insisted that the breakup was amicable, and the decision to separate was not made precipitously and took her 5 years. 
Although Elise did not remarry, she did admit she was dating in the aforementioned The Wendy Williams Show interview.