Janeane Garofalo Sees Weight Loss & Low Measurements Unnecessary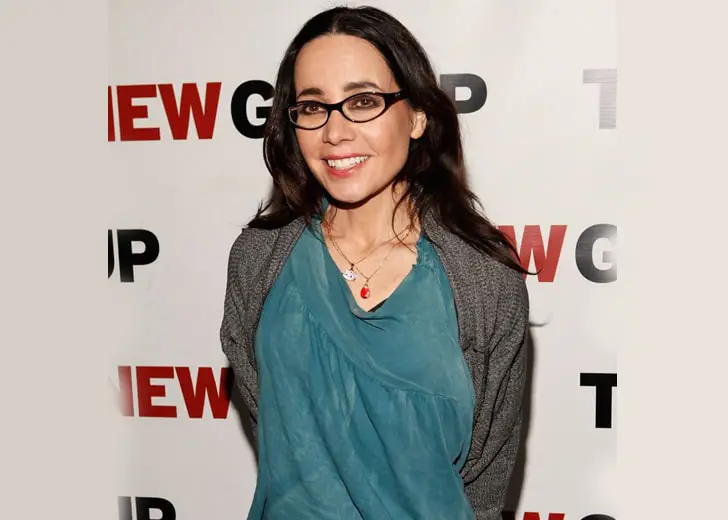 Important Note: This article is not written to denounce the overweight individuals, nor it's penned to imply any form of negative assertions or connotations to being overweight. The author and Hollywoodmask understand and respect both the Body Positivity and Body Neutrality movement in a sense that we should treat each other with empathy and strive together to imagine a world in which we can channel our inner beauty and potentialities.
American actress and comedian Janeane Garofalo—who can be seen in projects such as Criminal Minds: Suspect Behavior (2011), The West Wing (2005-2006), and more recently on Broad City (2014-2019), and Wet Hot American Summer: Ten Years Later (2017)—has always been critical of Hollywood's obsession with female body standards and weight.
Many times, she has spoken about her own struggles in the industry because of her appearance.
Janeane Garofalo Underwent Weight Loss for a Movie Role that She did not Get
Janeane Garofalo stepped foot into the acting scene in 1989 by providing her voice to the character of Ursula in Kiki's Delivery Service (1989). However, she did not get big success immediately and was only slowly climbing up the fame ladder.
In 1994, she worked on Saturday Night Live. And even though SNL was a huge show, she did not rise to mega-stardom through this. Garofalo only appeared in 14 episodes of the show between 1994 and 1995.
Then, in 1996, a big opportunity showed itself. American director, producer, and screenwriter Cameron Crowe offered her the role of Dorothy Boyd in the movie Jerry Maguire (1996).
But there was one condition—she would get the role only if she could lose weight.
And Janeane wanted the role so bad; she put herself to work. She lost a significant amount of weight to get the role.
But, after trimming down around 30 pounds and doing hard work to look good enough for the role, she learned that she had lost the part to Renee Zellweger. 
Janeane Garofalo Lost Weight to Stay Relevant in Hollywood
Janeane Garofalo's interview with Vulture in April of 2013 was one of her many interviews regarding her views on weight loss, pursuing a career in the show business, and Hollywood's double standards regarding male and female bodies.
During the interview, she was asked why she lost weight when she had stated that actresses didn't need to lose weight. 
As an answer, she pointed out that she still believed that actresses "shouldn't have to lose weight" and admitted that she sold out to stay relevant.
She also revealed that her being sober contributed to her weight loss. "Quitting drinking does contribute to that because apparently, I was drinking about 22 pounds of vodka," Garofolo stated.
Acknowledging that being overweight didn't get anyone much chances in Hollywood, she explained," But yeah, I ******* sold out. That is absolutely a fact. I was heavier and it really gets you almost nowhere, you realize quickly."
Garofalo also implied that she might have gotten lucky in the 90s for her success. She added:
I mean, I got very lucky in the nineties. Very lucky. But I was usually cast as a person wherein they're so unattractive, that it defines them. And you get sick of it after a while, and then you realize that it's just easier. And you don't even have to be really heavy to be characterized as an overweight actor. So yeah, I sold out, lost weight.
What is Janeane Garofalo's Weight, Height, and Body Measurements?
Even though there are many interviews available and a lot of comedy skits where Garofalo talks about her struggles with weight and problems she faced because of it, in none of them has she revealed her actual weight and measurements.
Therefore, we cannot know for sure how much she weighs. Looking at her recent pictures and going by her IMDb bio, which describes her as "petite," the only assumption we can make is that she has lost weight and is slimmer than her past self.
The same IMDb bio also reveals that she stands at the height of 5 feet one inch or 1.55 meters.