Hideo Kojima's New Game Might Come In Partnership with Microsoft
Kojima's next project could potentially be an Xbox exclusive.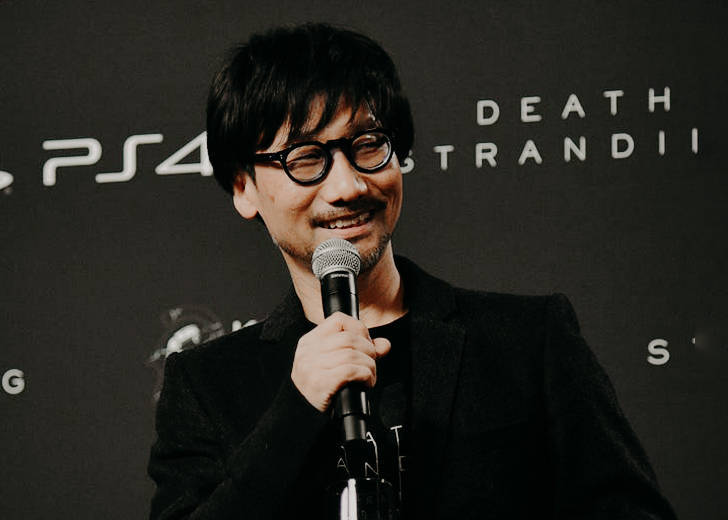 Hideo Kojima is one of the most celebrated game directors in the world. Known for his Metal Gear series and Death Stranding, he is considered a genius in his field. Gamers are always eager to learn about the project the mastermind behind Kojima Productions is working on. 
Everything Kojima touches generates hype, and fans are curious about his next project as rumors alleging a partnership with Microsoft have emerged.
Is Kojima's Next Project Xbox Exclusive?
Kojima parted ways with Konami, the game studio he was initially a part of in 2015. After he established his independent studio, Kojima Productions, he partnered with Sony Computer Entertainment in 2016 to create Death Stranding. The 2019 game starring Norman Reedus became a critical and commercial success, winning multiple awards.
Recently, rumors saying Kojima partnered with Microsoft for his next project have surfaced. It started when fans noticed that Phil Spencer, the head of Xbox, had Kojima Productions' mascot, Ludens, placed beside the Xbox logo on his shelf. Were it anyone else, it wouldn't have created so much buzz, but Spencer is well known for including teases in the background of his office.
Jeff Grubb from Venture Beat reported Kojima was in talks with Microsoft about publishing his next game. Grubb pointed out that Kojima's involvement with the project will help establish a better consumer base in Japan, where Xbox has struggled historically. 
I cannot confirm if Xbox closed the deal yet, but my understanding is that Kojima is the focus of a Microsoft plan to leverage Japanese talent.
Some fans have also speculated that the Spencer tease was just for Death Stranding coming over to Xbox and not actually for a new game. Death Stranding was released on November 8, 2019, as a PS4 exclusive and came over to PC on June 2, 2020.
Kojima Productions Began a New Project
Another point that adds to the likeliness of Kojima partnering with Microsoft for his next game is his studio's announcement confirming the development of a new project.
Kojima Productions' twitter page had also announced that they were looking for best-in-class talent to join them. The tweet was made in October 2020 and said that the hired people would work out of Kojima Productions' Tokyo studio.
The studio's career page shows they are looking for programmers, artists, writers, and other professionals to work on game and sound design.
Kojima's Career
Kojima is a creative genius who got into the booming gaming industry to support his financially struggling family in 1986. Having inherited the love for movies from his father, many cinematic influences can be seen in his works.
His first work, Metal Gear, came out in 1987, and it was this video game series that solidified his name as a great game director. Throughout the 90s and 00s, Kojima released multiple Metal Gear games, all of which were loved by fans.
His 2014 game, P.T., is, to this day, considered a brilliant psychological horror game. However, his most known work is Death Stranding, with millions of fans worldwide praising it as an absolute masterpiece.