Fans Are Outraged Over Genshin Impact's 'Racist and Pedophilic' Content
Fans are furious over Genshin Impact's "racist and pedophilic" content. See their reactions.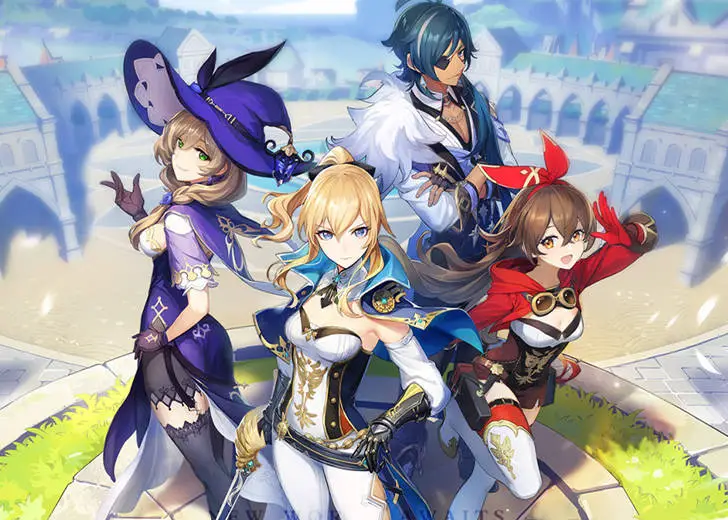 Since its September 2020 release, Genshin Impact, a gacha role-playing game, has become a global sensation.
According to mobile game developer miHoYo, over 10 million players signed up prior to launch. The game boasts over $245 million from in-game purchases worldwide within a month of release.
The popular free-to-play Chinese game recently came under fire for allegations of racism and pedophilia, and "#boycottgenshin" hashtag is trending on Twitter.
Here's why people want to boycott the game. 
'Racism' In Genshin Impact
In the video game, players have to collect lotus heads and defeat their sentient adversaries:  the Hilichurls, a primitive tribe, portrayed as savages with low intelligence that, according to many Reddit users and Twitteratis, are reminiscent of the indigenous people.
Just gonna make a mass thread here on my laptop for #boycottgenshin

Genshin from the very beginning has heavily referenced indigenous people in the forms of Hilichurls, and giving us heavy misrepresentation for appropriating profit. (1/?) — marlowe ❄️ (@chonyugn) April 6, 2021
The Hilichurls is also seen dancing around a fire which is very similar to the Native American culture of paying respects to the fire God.
In addition to this sacred cultural reference, miHoYo is also accused of extremely "whitewashing" the game. The game features two villainous dark-skinned characters, and the other characters are often seen making racist remarks about them.
When this issue was raised in HoYoLAB (miHoYo forum for Genshin), a user complained that their post was hidden by the moderators.
so, uh. hoyolab (mihoyo forum for genshin) hid my post that was discussing the issues about racism/colorism. moderators legit saw my post (which was very civil imo) and decided to say this when hiding it. #boycottgenshin pic.twitter.com/lVfRtbf4Ia — rai / accidental c1 venti haver (@beiguaangs) April 6, 2021
'Pedophilia' Accusations
The game features many non-playing characters (NPC), and some of them tend to exhibit "pedophilic and stalkerish" tendencies. Albert, one of the NPC, is a stalker fan of Barbara who threatened to take her most favorite thing while Ulfr, another NPC, talks about being in love with Ms. Flora, a child character.
However, in a Reddit thread, users are arguing that Ms. Flora is of a weird separate race, and they are actually adults.
Meanwhile, some users do not think these issues are of any concern since it is just a game. A user even went as far as to say that Americans are trying to ruin a Chinese game with unnecessary opinions.
Genshin Impact creators miHoYo have not made any comments so far.