The Creators of 'Dark' and Netflix Plan on Using Ambitious Virtual Production Stage for New Show '1899'
Friese and Odar, creators of 'Dark' are all set to film their period mystery '1899' in a grand virtual production facility in Germany.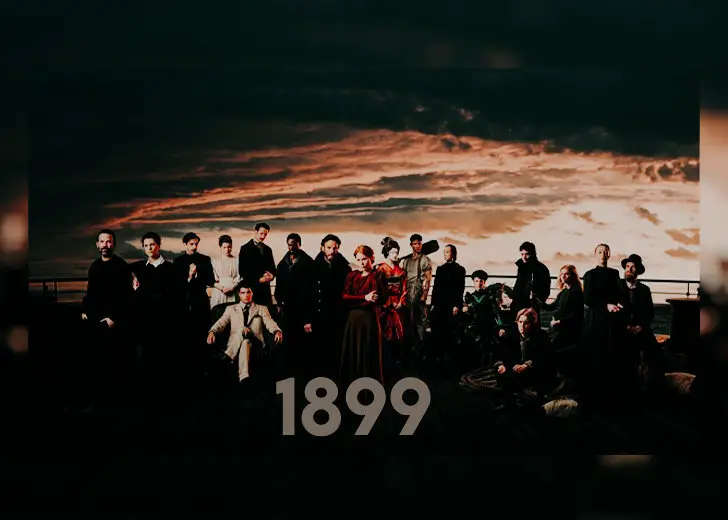 After Netflix's first German original series Dark, its creators Jantje Friese and Baran bo Odar have worked on the next show 1899 which is to have a grand production stage, as Deadline reported. 
1899's official synopsis says the aspiring period mystery is about transnational immigrants traveling from their old continent Europe to the United States where they face a horrifying riddle on a second ship floating on the open sea. 
The show is being filmed at Studio Babelsberg in Germany, that too, on an impressive and rather expensive virtual production facility which is operated by Friese and Odar's sister company Dark Bay.
This company is also the largest virtual production site in all of Europe and will be vacant for other outside producers after 1899 is done and dusted with the filming in November.
The filming for 1899 starts this month! Are you excited? ðŸÅ½¥ — 1899 Netflix (@1899Netflix) May 3, 2021
The stage has a massive shooting space of 4,500 square feet. It is also 75ft across and 23ft tall and wrapped in an LED background.
This stark backdrop moves with the camera in real-time to replicate a realistic framework as well as the sky overhead to mimic the dynamics of shooting outdoors.
The technology involved in the production has made the need for the green screen redundant and quickened the post-production process since it is all filmed in camera whereas the effects are added in real-time. 
The funding for the production of this period mystery in this extravagant facility was managed as Netflix has signed the contract to shoot many a series on the stage in the near future. 
"Going forward we have the opportunity for any filmmakers around the world to come to Babelsberg and use the facility. I envision that Germany can become a European leader in virtual production," said Rachel Eggebeen, Netflix's director of International Originals. 
The series, though having been a work-in-progress since 2018, had only begun to get a move on during the beginning of 2020, when the pandemic hadn't yet completely settled in Europe. The creators of the show had not been considering virtual production at that time.
Being old school filmmakers, Friese and Odar were much more used to shooting in real locations, without using many effects and so on, which was what they had intended for 1899 too. 
However, when the pandemic took a swing, they had to find a solution for filming the show which required sites from all over the continent. Pretty soon, they came to terms with having to make do with virtual production. 
On the other hand, Netflix had already been toying with the idea for many years and revved the engines on virtual production by showcasing the technology in The Mandalorian.
With 1899, it seemed like a viable option, but the limitations of filmmaking and traveling further emphasized this route.  
"It sounds like a magic tool, but it's really, really tricky. It's like if you're used to driving a car and now you suddenly have to fly a plane. It's a big, big difference," Odar said about the virtual production.